Paul Shaw Re-elected as Club President
At the AGM on Wednesday 25 October 2017, Paul Shaw was re-elected unopposed as Club President for the 2018 season. This will be Paul's second year in the role.
There were a number of changes to the committee that was elected at the AGM.
Paul Rice and Bec Coutts join the club's Executive as Vice-President (Admin) and Secretary respectively.
Belinda Hayes, Marek Taborsky, Brendan Heath and Stephen Camerotto were elected as new members of the general committee. We thank them and all returning committee for taking the time to volunteer to help manage our club.
The club thanks Lindsay Moore, Danielle O'Neill, Tony Ferracane and Julie McCusker, who have stepped down from committee in 2018, for their service as members of the committee over a number of years.
Your club's full committee elected at the AGM was:
Executive
President Paul Shaw
Vice President Paul Rice
Vice President Alex Vicic
Secretary Rebecca Coutts
Treasurer Adam White
General Committee
Andrea Hall, Scott Adams, Anthony Froelich, Dale Pensa, Gary Cassidy, Nick Thompson, Belinda Hayes, Marek Taborsky, Brendan Heath, and Stephen Camerotto.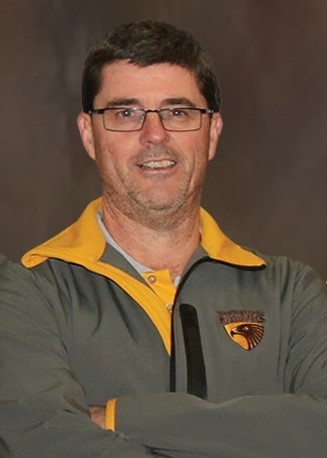 Returning Club President, Paul Shaw
Last Modified on 26/10/2017 09:50