HOME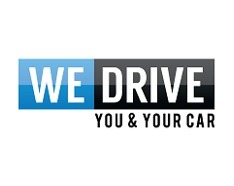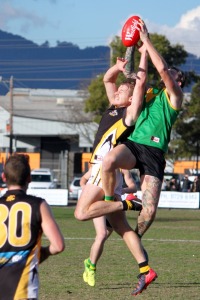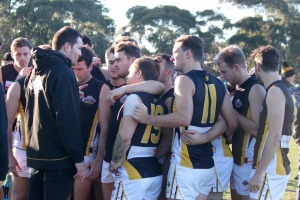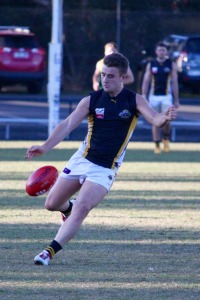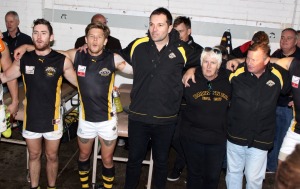 Sponsor of the Week
We Drive you and your car
Touched by the death of a friend in a road accident in 2009 and concerned by the road toll, , the original concept for the business was launched July 2010 by French-born Yan Flageul using a foldable scooter. (Watch Channel 7 News Report or ABC News Report)
This concept has now been replaced by the new WeDrive model which has the co-driver transporting the designated driver by car to their assignment..
WE DRIVE's mission is To pick up people, and their cars... and to get them home safely!
Please support We Drive by downloading the App for Apple or Android and using WE DRIVE.
1300 WeDrive (1300 933748)
A win is a win and you take them all.
After last week's cracker of a win against Noble Park, and the Prez's stirring speech by proxy on Thursday night anticipation of a solid win was high but in the wash up of the game at Noble Park 7 days earlier, something had to give. and that was .
That is what happened last Saturday against Division 1 newcomers Bayswater. The leg speed that had returned over the previous few weeks had disappeared.
After trailing early, the Boxing Kangaroos fought back to hang in all day, even hitting the front in the last quarter until 2 late Balwyn Goals saw the Tigers finish the game 2 goals ahead.
A tough win against a team who has no wins on the board.
They say the measure of a good side is being able to get over the line no matter what, and that is what the Tigers are doing to cement a spot in the Top 5, now sitting 2 games clear of 6th.
Goal Kickers: J. Gobbels 5, J. Simpkin 2, J. Meesen, J. Chirgwin, C. Sanfilippo, T. Gilchrist
Best Players: J. Gobbels, M. O''Regan, S. Van Der Haar, J. Weatherald, C. Sanfilippo, J. Chirgwin
| | | | | |
| --- | --- | --- | --- | --- |
| Bayswater | 3.0-18 | 5.4-34 | 9.7-61 | 10.7-67 |
| Balwyn | 5.3-33 | 8.8-56 | 9.10-64 | 11.13-79 |
The Reserves fought hard all day and put up a great show.
With a group of Under 19s playing Reserve Grade footy against a mostly older group, it augers well for the club as the development of home grown talent continues.
Goal Kickers: T. Davis 3, C. Stewart, A. Tahirovski, J. Williams, S. Kimber
Best Players: L. Toffolon, D. Griffiths, J. Kimber, T. Davis, L. O''Connell, J. Baren
This Saturday we host Montrose on our home deck.
Montrose and Noble Park had a shoot out last week with Montrose going down by 5 points.
It will take our boys bringing their best this week to take control and kicking away to take 4th spot on percentage from Noble Park.
Go Tiges.
Round 10
Versus Montrose
at Balwyn Park
Whitehorse Road Balwyn
Seniors 2.10 pm
Reserves 12.05 pm
U19s this week 10.00 am
Don't forget to support We Drive You and Your Car.
---
FOLLOW US:
FACEBOOK: Balwyn Tigers Football Club
Don't just barrack for your club - Support Us! Whether you be a Sponsor, member, volunteer, parent, partner, family ... it takes many and varied efforts to keep this great club going and to be able to enjoy the rewards of success ... how are you going to be involved this season?
Sponsorship - Link your company with the professional and successful Balwyn Tigers brand. Let us design a package to suit your company (and your budget). Contact President Richard Wilson - 0407 949 178
Player Sponsorship - do you have a favourite player? Someone that you love to watch play, or would just like to support? Packages are available for $650 or $1,100 (additional benefits). This is your opportunity to take a Tiger under your wing and get significant branding and exposure for your business, or personally. Contact Football Manager, Jo Tregear, 0412 172 183 to secure your player.
Volunteers - we're always happy to hear from anyone who wants to get involved, or who has some special skill that you think might be able to assist the club.
---