Calendar
Registration
Registrations open on 3 December 2017.
Open for all returning and new players.
Season Launch
Watch out for news on our 2018 Season Launch in the New Year. Meet the coaches, have a kick of the footy, buy merchandise and catch up with team mates, old and new. Get Excited!
Season Start
Sunday 15 April 2018
Auskick Season Start
Saturday 21 April 2018
SMJFL Lightning Carnival Under 8 and 9
Sunday 5 August 2018
Lightning Carnival Under 10
Sunday 12 August 2018
SMJFL Finals
Semi Finals: Sunday 19 August 2018
Preliminary Final Under 14+: Sunday 26 August 2018
Grand Final Under 11 - 13: Sunday 26 August 2018
Grand Final Under 14+: Sunday 2 September 2018
Social Events
BJFC Comedy Night at Bentleigh Reserve on Saturday 4 August 2018 from 7:00pm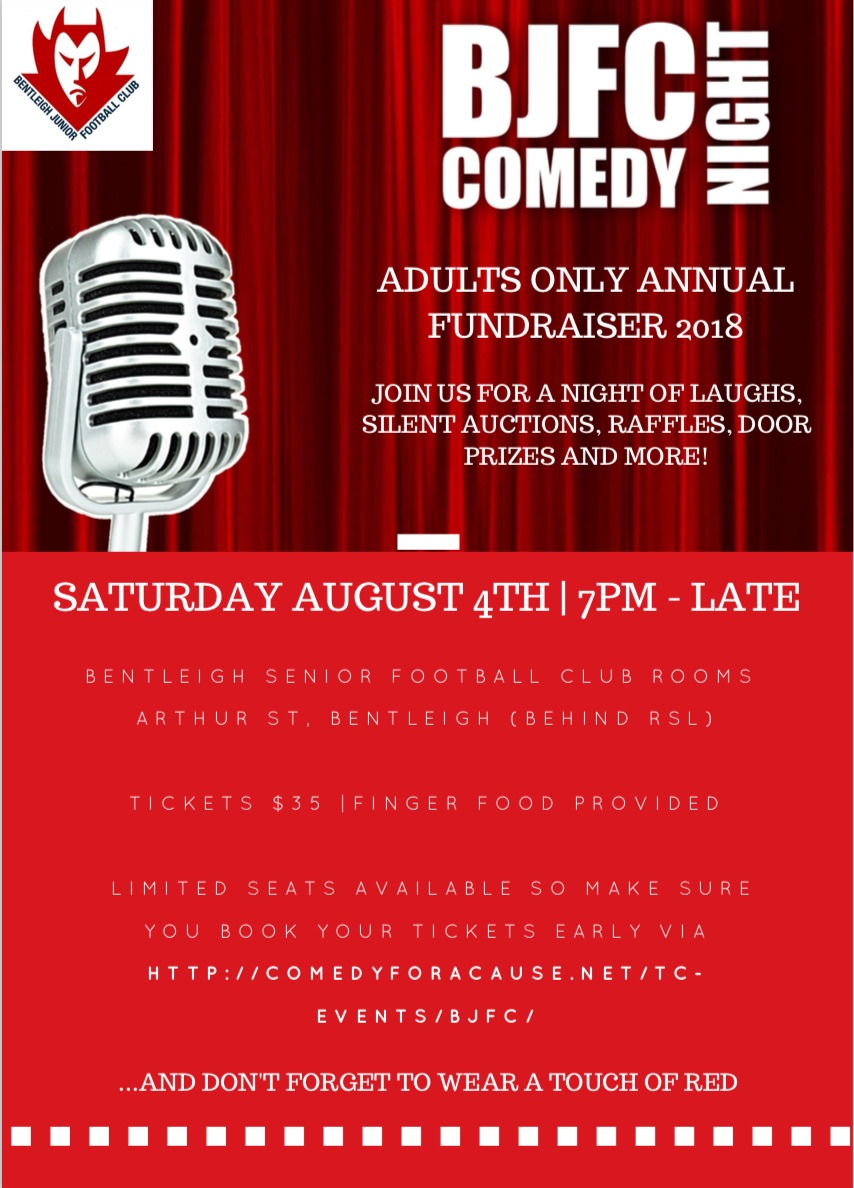 If you would like to be part of our social committee, please contact Kylie Dowsing on 0412 292 258 or email treasurerbentleighjfc@gmail.com