Wests Magpies Home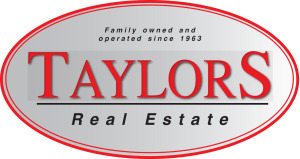 BACT COACHING COURSE
Basketball ACT will be conducting the 'Club Coach' (previously called Level One NCAS) Course on
the 24th & 25th September in the Multipurpose Room at Belconnen Basketball Stadium. Cost is $150.
Further information and registration details are available on the BACT website.
JUNIOR SUMMER 2016/17 REGISTRATIONS NOW OPEN
Wests Magpies Basketball Club are inviting all new and existing players to register now for the upcoming summer 2016/17 competition.
Registrations must be completed online, using this form. All payment instructions are detailed in the online form.
Summer Season - Limited Spaces Available
We have some space in one of our under 10 boys teams.
If your son was born in 2008 or later, please register using the online registration form link or send your enquiry to
wests.basketball@gmail.com
The club may have some spaces available for one of our under 12 girls teams. No previous basketball experience is necessary, just a desire to have fun playing this exciting game.
If your daughter was born in either 2006 or 2007, please register now or send us an email.
Contact the registrar at wests.basketball@gmail.com with any questions.
MAGPIES CLUB MEMBERSHIPS
The Magpies Sports Club in Kippax is changing the way sponsorship of our club works. Instead of a fixed annual amount, the Sports Club will now provide us with a percentage based on the amount spent by our club members. We therefore encourage ALL club members - and their families - to join the Magpies Sports Club. Alternatively, if you are already a member, you can link your membership to the Wests Basketball Club.
All details can be found here.
The Magpies Sports Club membership form can be found here.
If you have any questions, please send us an e-mail: wests.basketball@gmail.com
SUPPORT THE SPONSORS WHO SUPPORT US
We are supported by the Magpies Sports Club with whom we have had an affiliation dating back to 1999. We also boast the backing of local companies Duncan's Plumbing, Reece Plumbing and MoneyMechanics financial advisors, all of whom provide significant financial support to the Club, helping us to keep our player fees as low as possible. We encourage you to support these businesses and the Magpies Sports Club.
ABOUT WESTS
The Wests Magpies Basketball Club is one of the longest serving basketball clubs in the ACT. Established in 1962, the Club currently fields over 25 teams in both male and female, junior and senior competitions. The Club has a long history of success in both mens and womens Premier League and is also consistently one of the most successful junior clubs participating in Basketball ACT competitions.