Wests Magpies Home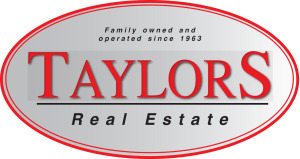 JUNIOR PLAYERS NEW REGISTRATION LINK
Our online registration form is once again fully functional. All families that were experiencing problems with an earlier version of the form should now register your childs details using this link Winter Registration Form. Even if you have provided a paper registration form to our committee you will still need to register online.
It is a Basketball Australia requirement that all players are registered through the online registration form.
JUNIOR WINTER REGISTRATIONS OPEN NOW
New and returning players are invited to register with Wests for the upcoming winter season competition.
All skill levels and ages 6 - 18 years are welcome and encouraged to register.
Registrations close - 6th April 2017.
Questions? - Contact the club registrar at westsregistrar@gmail.com for further information.
WESTS MAGPIES EASTER WINE DRIVE 2017
The Wests Magpies Wine Drive is back for Easter 2017. A wide selection is available including Pinot Grigio, Sauvignon Blanc, sparkling and Shiraz. Orders close 22 March 2017 and all money raised helps support our Club.
Details are on the order form available by clicking here.
Any questions, please send us an e-mail: wests.basketball@gmail.com
WESTS MAGPIES BASKETBALL CLUB 2017 AGM
The Wests Magpies Basketball Club 2017 Annual General Meeting will be held on Tuesday 14 March at 8.00pm at the Magpies Sports Club in Kippax. This will be followed directly afterwards by a regular general meeting.
Nominations are being sought for all committe positions, in particular both both the Club President and Vice President of Seniors positions. We are always on the look out for more volunteers to join our fantastic committee in a variety of roles, so if you are stalwart interested giving something back to the club, or just a newbie keen to get involved, let us know!
To nominate for a position, or if you have any questions, please send us an e-mail: wests.basketball@gmail.com
MAGPIES CLUB MEMBERSHIPS
The Magpies Sports Club in Kippax is changing the way sponsorship of our club works. Instead of a fixed annual amount, the Sports Club will now provide us with a percentage based on the amount spent by our club members. We therefore encourage ALL club members - and their families - to join the Magpies Sports Club. Alternatively, if you are already a member, you can link your membership to the Wests Basketball Club.
All details can be found here.
The Magpies Sports Club membership form can be found here.
If you have any questions, please send us an e-mail: wests.basketball@gmail.com
SUPPORT THE SPONSORS WHO SUPPORT US
We are supported by the Magpies Sports Club with whom we have had an affiliation dating back to 1999. We also boast the backing of local companies Duncan's Plumbing, Reece Plumbing and MoneyMechanics financial advisors, all of whom provide significant financial support to the Club, helping us to keep our player fees as low as possible. We encourage you to support these businesses and the Magpies Sports Club.
ABOUT WESTS
The Wests Magpies Basketball Club is one of the longest serving basketball clubs in the ACT. Established in 1962, the Club currently fields over 25 teams in both male and female, junior and senior competitions. The Club has a long history of success in both mens and womens Premier League and is also consistently one of the most successful junior clubs participating in Basketball ACT competitions.