2019 Season Launch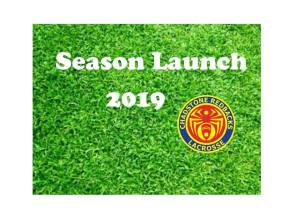 Saturday February 16th
9.00 to 12.00
Chadstone Lacrosse Club invites you to attend our 2019 Season Launch at Percy Treyvaud Memorial Reserve on Saturday 16 Feb 2019 from 9.00-12.00pm.
Join us to start our new season in style. This is an opportunity for our club to come together, welcome new players and touch base with each other to kick start a successful 2019!
All past and existing players/parents/partners are welcome.
Activities for the day include:
* Senior men's practice match
* Come and try activities
* Sausage sizzle and drinks available
This is a social event—so come along and join in the fun!