GWJB Tournament October 5th ,6th & 7th 2018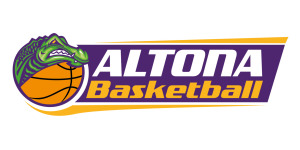 REGISTRATIONS NOW OPEN FOR 2018.
Please use the Registration button (RED) on the right side of this Web Site. (This Button will be activated in middle of June 2018)
Tournament Details for 2018
Payment Options for registration:
1/ It will be mandatory to register and pay your team registration fee online using your VISA or MasterCard.

2/ Cash, can only be received direct to Altona Bay Basketball Associations, via the stadium (Business hours).

To add players to your team, you need your team code, which was allocated once the team was registered. Now using the PLAYER registration button on the right side, enter the new player. Any REP player additions, you must advise tournament organisers, as this may alter your grading.
TEAM REGISTRATION FEE $310.00/Team.
(This Fee includes all players and spectators for the whole weekend matches)
Entries close September 11th 2018
Players to be under 10/12/14/16/18 as at December 31st 2018.
U10- 2009/2010 , U12- 2007/2008 ,U14- 2005/2006
U16- 2003/2004 , U18- 2001/2002.
This year's tournament will be held on Ocotober 5th ,6th & 7th 2018, and played out of the Altona.

The tournament will provide games in A, B, and C grades for domestic teams in U10 to U18 age groups.

We wish every team the best of luck and look forward to some great competition from all teams.
Altona Basketball Stadium
1 Andrew Park Drive, Altona Meadows.
Melways Ref: 208 K1
Ph: 9360 - 9288 Fax:9360 - 9095
Email: gwjbt@altonabasketball.com.au or