Home Page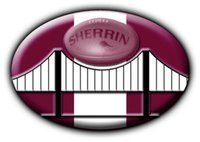 Welcome to the Newbridge
Football & Netball Club Website

Welcome to season 2020, which kicks off 4th April against Mitiamo.
Thank you to all sponsors!
The club is pleased to annouce the coaches for the 2020 season.
FOOTBALL
Senior Coach - Luke Freeman
Reserves Coach - Orry Mann
Under 18 Coach - Ash Mayo
NETBALL
A Grade - Selina Vallance
B Grade - Lauren Knight
C Grade - Tara Alexander
C Reserve - Rochelle Daly
Under 17 - Janine Cornish
Under 15 - Danielle Wells & Lauren Knight Assistant
Under 13 - Claire Jungfer & Codie Pascoe Assistant
A PROUD NEWBRIDGE PRESIDENT RON TRIMBLE AT THE OPENING OF THE NEW ROOMS
The season begins on April 14th and we take on Pyramid Hill at Newbridge. Footballers are training Monday in Bendigo & Thursday at Jack Lakey Riverside Oval.
2007 Grand Final Vs Calivil United @ Serpentine
The Newbridge football club is affiliated with the Loddon Valley Football League and situated on the loddon river 34km nw of Bendigo . Founded in 1904, Newbridge has one of the most premierships in the league, with 15 and counting. Newbridge's home ground is known as "Riverside Park", it is located on the banks of the Loddon River.