History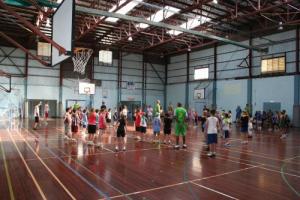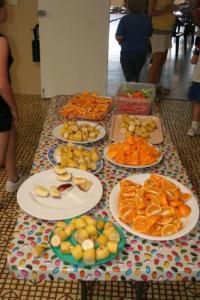 The Future Superstars League was first developed by Anthony Schlotzer and Anthony Parry. The aims of the program are to allow children aged 5 to 11 to get a feel for the game of basketball while playing in a safe and fun environment.
The YMCA is the perfect venue for this program and allows all the children to play in doors. The baskets are designed to be lowered to suitable heights for the children and the floor is polished timber.
In order to make the program more appealing for the family we run the FSL over 3 hours from 8am til 11am on Saturday mornings. We have also facilities for the children to engage in other activities while they are resting between games.
Arts and crafts and DVD's are conducted in the spacious meeting room located right beside the main court at the YMCA.
Another focus for our program is introducing the children to healthy eating practices. This includes supplying fresh fruit and vegetables which they can consume while they are on breaks as well.
This program during the 1st season broke records for attendance and after 3 seasons has allowed approx. 165 children the chance to play basketball and enjoy leading a healthy and active life.
The format has been adopted by Blair Smith, Central Queensland Development Officer in Gladstone and Yeppoon and looks like becoming an intraregional competition next year and beyond.
As well as allowing the children to participate we have been able to incorporate our Youth Leadership and Development program for young people aged 13 -17 which provides pathways to become coaches within our sport and as part of the Active After School Care program.
We look forward to continueing the Future Superstars League in the 4th and 1st term of the school year and also developing a Superstar Academy when they graduate from the FSL.
Thankyou for your support and we look forward to working with you now and the Future.