SPONSORS
Nutrien Ag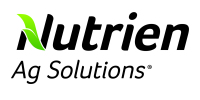 SPENCE DIX & CO PTY LTD
www.spencedixandco.com.au
Spence Dix & Co is a livestock and real estate agency based at Keith in South Australia. The company has five directors, they are Jonathan Spence, Rodney Dix, Michael Palm, Glen Hamlyn and Robin Steen. Spence Dix & Co has representatives based at Keith, Bordertown, Tintinara, Meningie and Lower North.
PINKERTON PALM HAMLYN & STEEN PTY LTD
www.pphs.com.au
Pinkerton Palm Hamlyn & Steen Pty Ltd have been operating in Naracoorte since 1988 as private livestock agents and 2005 as real estate agents. We pride ourselves on the professional service in which we offer our extensive client base in marketing their livestock and property. We currently have resident agents in Penola and Kingston. Agents working out of Millicent trade under the name of Chay & Merrett Pty Ltd. Agents who trade under the name Spence Dix & Co work out of Keith, Tintinara, Meningie & Lower North/Adelaide Plains.
Klas Bilt
www.klasbilt.com.au
Klas Bilt Cabinetmakers are proud advertisers of the Kowree Naracoorte Tatiara Football League in the weekly Budget.
WENNERBOM & HOOLE
Wennerbom & Hoole are our very valuable sponsors for all Final series. Wennerbom & Hoole have been Finals sponsors with the KNTFL since inception in 1993 and were also proud sponsors of the KNF League prior to amalgamation
NARACOORTE TRAVEL n CRUISE
www.travelncruise.net.au
Naracoorte Travel n Cruise sponsor our weekly Footballer of the year award in the A Grade. We thank Naracoorte Travel n Cruise for their valuable sponsorship
Locally owned and operated this multi award winning agency prides itself on offering superior service and competitive rates. Their highly experienced and friendly staff are ready to assist you with your next holiday or cruise destination and specialise in unique itineraries taking you to every corner of the world. Drop in and see the team when your next in the Kincraig Plaza and let them help you experience the trip of a lifetime!