Home
s Welcome to the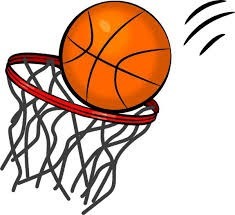 Barham Koondrook Junior Basketball Association
PROUDLY AFFILIATED WITH
A socially inclusive sporting club committed to developing basketball within our local areas.
The Barham Koondrook Junior Basketball Association manages the local basketball competition – which takes place from October through to April each year, at the Barham Recreation Reserve. The competition allows kids from ages 5 through to 18 to develop skills not only in basketball, but also socially.
These facilities provide access to an excellent outdoor recreational activity that is accessible 365 days of the year for the residents to enjoy, promoting fitness and well-being is important in a small community such as Barham.
Volunteer Umpires
Great opportunities!
Our club relies heavily on volunteers across all areas from coaching to team managers, co-ordinating the Aussie Hoops program and also umpiring games. Each year we like to provide an opportunity for the older kids to get involved with these roles- as it's a great chance to learn new skills as well as makes new friends. These roles can be extremely rewarding as you are given the opportunity to develop leadership skills and work with younger children and assist them as they learn ball skills, basketball drills and game tactics. We've happy to work with those students involved with the Duke of Ed program as well as PASS participants, but also those that simply like basketball and working with others. There's even opportunities to obtain first aid skills/certification as well as working with the committee on fundraising opportunities and developing our club.
If this is something that interests you- please get in touch with the committee and register your interest. Even if you are not available every week due to work/study commitments- we are happy to work with you in an area that interests you.
Barham Koondrook Junior Basketball
koondrook.basketball.net.au Email bk.jnrbball@outlook.com
PO Box 243
Barham NSW 2732
About the committee-
Our committee is made up of volunteers who are committed to providing basketball in our local area- with an aim to keep membership prices to a minimum, therefore allowing as many kids to participate as possible. Our committee meets once or twice a year outside the season- just to ensure we're on track for the Summer competition. Currently we are seeking a Secretary to assist with office administration tasks such as sending advertisements to the newspaper & managing our Facebook page. If this is something that interests you- please get in touch. We are always looking for additional helpers- and you can commit to as many tasks as your time allows- so if office work isn't your thing- but you'd still like to help- please let us know or come along to our AGM in August.
Tim Myers - President PH: 0400 857 885
Melissa Davis - Vice President PH: 0400 075 020
Nicki Ryan - Secretary
Nerissa Nicholson - Treasurer PH: 0407 916 079
Tim Myers - Aussie Hoops Co-Ordinator PH: 0400 857 885
Robin McClay - Umpire Co Ordinator
Emma Foster & Brayden Wren - Media
Vicki Basset - Canteen Manager
Mardie Gray - Registration PH: 0419 836 080
A message from our president............
Our committee has been working hard behind the scenes in ensuring our competition is run in line with current legislation – in particular the new Working with Children requirements for all sporting clubs. It's our responsibility to make sure we follow the rules- so we've adopted a new Working with Children policy. This means all our coaches & umpires will need to ensure they have a current Working with Children's Check - so if you need some assistance with this please shout out or visit
https://www.service.nsw.gov.au/transaction/apply-working-children-check
We've also been working with the Good Sports Program to promote healthy living and have adopted a No Smoking Policy- which comes into effect immediately. We ask if you choose to smoke- please step outside the rec reserve to do so. It's all about keeping our kids safe & promoting a healthier lifestyle- which is good news for everyone!