2016 Sponser's
Cutters Sponsors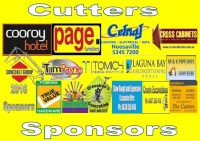 https://www.facebook.com/CuttersCountryKitchen/
We would like to thank all the following sponsors who we value tremendously. Without the support from these amazing Businesses, Pomona Cooran Cutters couldn't be the club they are today.
Noosa Council

Pomona-Cooran Rugby League Club, acknowledges the support recieved from the Noosa Council grants funding program.
Cooroy Hotel

http://www.cooroyhotel.com.au/
Welcome to the Cooroy Hotel located in the heart of the Noosa Hinterland!
Come in and see for yourself, the all new look Cooroy Hotel is the best place to eat, drink and party.
Whether you have an important meeting, social engagement or are simply just doing lunch then the Cooroy Hotel is the destination.
We offer our patrons an extensive beverage list including cider, wine, cocktails, premium beers and a wide range of spirits. Or if you simply want a coffee and catch up, we have comfortable lounges and leisure areas for your comfort and privacy. We are committed to offering our guests an exceptional experience.
The Cooroy Hotel plays the latest music videos on Nightlife with loads of plasma screens for your enjoyment. We also screen all the live action on Fox Sports so you won't miss your favourite game!
38 Maple Street
Cooroy Qld 4563

Ph: (07) 5472 1900
Fax: (07) 5447 7466
Email:enquiries@cooroyhotel.com.au
TRADING HOURS
10:00am - Midnight Mon - Sun
BISTRO HOURS
12:00pm - 2:30pm Lunch Menu
5:30pm - 8:30pm Dinner & Bar Menu
12:00pm - 5:00pm Bar Menu
Page Furnishers

http://www.pagefurn.com.au/companyprofile.aspx
Established in 1919, Page Furnishers is a leading privately owned and operated Australian Furniture Manufacturer with extensive experience in Timber and Metal Furniture for educational and commercial markets.
Our Manufacturing Facility on the Sunshine Coast consists of Wood Machining, Upholstery, Steel Fabrication of both Furniture and Structural Steel, Powder Coating and an in house Design Team.
Page Furnishers have a long history as a major supplier to the hotel, hospitality and education sectors. We have worked with Building Contractors and Government Departments for many years and are an approved supplier with Quality Assurance in Accordance with AS/NZS/ISO 9002.
Contact hours: Mon – Thurs 8.30am-4.30pm Friday 8.30am-3.30pm
Cetnaj Lighting, Electrical & Data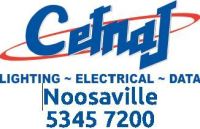 http://www.cetnaj-lighting.com/
Welcome to Cetnaj Lighting ~ Electrical ~ Data
Cetnaj is a 100% Australian owned and operated lighting, electrical and data wholesaler and retailer with over 40 stores located throughout Queensland, New South Wales and now Victoria. Cetnaj provides quality electrical, lighting and data, products to tradesman, government bodies, councils as well as the general public.
Cetnaj prides itself on service and will go above and beyond the customers expectations to supply the right product, on time. Cetnaj also has access to many products that are typically hard to procure and prides itself on doing all that is possible to source the product you need.
Supplying all the biggest and best products from the leading suppliers makes Cetnaj the right choice for your needs. Call or email us and give the largest Australian owned independent in the industry a chance to earn your business.
Unit 1 Industrial Lane / 170 Eumundi Road
NOOSAVILLE QLD 4566
Phone: (07) 5449-8011
Fax: (07) 5474-4366
Email: noosaville@cetnaj.com.au
Business Hours:
Monday - Friday: 7am - 5pm
Saturday: 8.30am - 12pm
Sunday: Closed
Cross Cabinets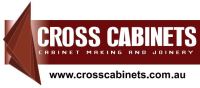 http://www.crosscabinets.com.au/
Cross Cabinets is an established business on the Sunshine Coast with 16 years experience in all domestic and commercial cabinetry. We are highly trained and take great pride in our work to meet our customers requirements and provide quality craftsmenship, with stylish and innovative results.

We specialise in all areas of domestic and commercial cabinetry such as Kitchens, Bathrooms, Renovations, Offices and Built in furniture.

Friendly consultation is offered to all customers, and we welcome your own designs and are happy to visit you for a obligation free quote.
Our aim is to provide our customers with a quality, cost effective cabinet making service with attention to detail.
CROSS CABINETS
Shed 2/23 Jarrah Street
Cooroy QLD 4563
T: 07 5447 7701
F: 07 54477118
Suncoast Group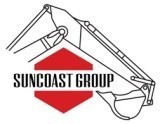 Owner: Clinton Lewis
Contact Details:
Phone: 0427 500 399
Email: Clinton@sunpipe.com.au
Tim Payne Electrical
http://www.timpayneelectrical.com.au/
Consult a professional Master Electrician servicing Noosa, Sunshine Beach, Sunrise Beach, Marcus Beach, Castaways Beach, Peregian Springs, Peregian Beach, Coolum, Tewantin, Cootharaba, Doonan, Eumundi, Cooroy and surrounding areas. Why attempt a dangerous do-it-yourself job when our qualified electricians can arrive promptly and affordably to meet your electrical needs? Whether it's a simple job or large job, our team is up to the task and will perform exceptional quality electrical work.
Our materials are Australian standard high quality and our visits are quick and efficient. Your property will be functioning in no time when you leave your electrical work in our safe, professional hands.
Call TIM PAYNE ELECTRICAL to consult one of our professional electricians.
Contact info
Address

TIM PAYNE ELECTRICAL
5 Dirum Court
Tewantin QLD 4565

Phone
Email
Licence No. 69467
---
R.H.L. L007669
Tomich Financial Group

http://www.tomichfg.com.au/how-we-can-help
The journey toward financial freedom should be smooth, secure and successful. Getting the right advice can play a role in making that happen. We understand that great financial planning is not about a quick-fix, it's about a well-structured plan that helps you recognise opportunities, consolidate gains and protect against risks and enjoyment of life without financial concerns.
We equip ourselves with the very best knowledge, insight and wisdom so that we can assist clients at different life stages, to have a practical financial strategy that will enable them to reach their financial goals sooner.
But what about you? What are your financial goals? Could a financial plan inspire, equip and empower you to make them reality? We believe it can, and we can help you make it happen.
Our hours of operation are from 8.30am to 5pm (EST) Monday to Friday, excluding public holidays.
Telephone: 07 5471 2848
Email: admin@tomichfg.com.au
Laguna Bay Aircon

http://www.lagunabayair.com.au/
Laguna Bay Airconditioning is the number one choice on the Sunshine when you are considering your energy efficient cooling and heating needs to cope with the challenges of our changing climate and rising electricity costs.
5 Rene Street Noosaville
Phone: 07 5455-6505
Fax: 07 5455-6696
Email: sales@lagunabayair.com.au
Postal: PO Box 1263 Noosa Heads QLD 4567
M&K Pipelines Pty Ltd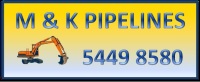 http://www.mkpipes.com.au/
We specialise in Sewer Reticulation, Water Main Construction, Stormwater Drainage and Subdivisional works.
M & K Pipelines (QLD) Pty Ltd reputation on the Sunshine Coast has grown extensively over the past 25 years. We are a prefered contractor for local councils from Morton Bay to Hervey Bay, Unity Water and many other major companies.
Whatever the nature of the job, from laying pipes, building pumps station, excavation hire or any other ground work, our expert team can help you.
Our company always aims to utilise local sub-contractors and labour. On any project our high regard for Workplace Health and Safety is never compromised.
CONTACT INFO
Address

M & K Pipelines Pty Ltd
855 Mckinnon Drive,
Tewantin QLD 4565

Phone
Email
Pomona True Value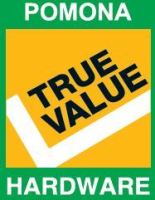 http://shop.truevalue.com.au/
Pomona True Value Hardware
10 Reserve Street, Pomona, Queensland, 4568
Ph: 07 5485 1351 Email: pomtv@bigpond.net.au
Store Hours:
Monday - Friday - 7:00am - 5:00pm Satuday - Sunday - 7:30am - 2:30pm
Cooran Kids Care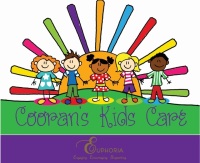 https://www.facebook.com/Coorans-Kids-Care-824183314284033/?fref=ts
11 Queen street, Cooran, Queensland 4569
Greentrees Conceting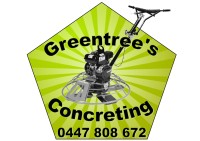 Mark Greentree
Phone: 0447 808 672
Email: greencon05@gmail.com
Slow Rough & Expensive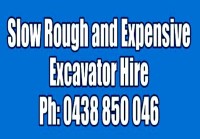 John Langfeldt
Phone: 0438 850 046
Cronin Excavations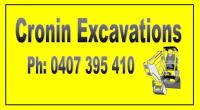 https://www.facebook.com/pages/Cronin-Excavations/184167108280898?sk=info&tab=page_info
Simon Cronin is the owner operator of Cronin Excavations servicing the Sunshine Coast and Cooloola.
We have 2 combos on the road- Simon has many years of experience in all aspects of earth moving. If you want the job done right the first time, call us!
Raine & Horne Noosa Hinterland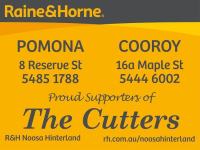 www.rh.com.au/noosahinterland
Raine & Horne provides a truly comprehensive real estate service consisting of sales, leasing, management and consulting. The vast resources available to each office in the Raine & Horne network ensure clients benefit from 'on the spot' knowledge of local trends and market conditions.
8 Reserve Street, Pomona Qld 4568
T : 07 5485 1788 .
F : 07 5485 1787