Season Statistics
PPG


RPG


APG
8.3
FG%

Player Profile
Kayla Pedersen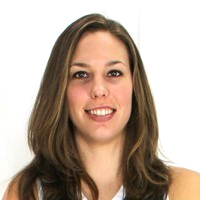 DOB: 14.04.89
Height: 193cm
Junior Club: Red Mountain High School, Arizona (USA)
WNBL Clubs: Dandenong Rangers 2013 – Current.
WNBL Championships: Nil.
Bio: The established WNBA credentials of Pedersen make her one of the biggest coups of the off-season, with Dandenong securing a player with four seasons of experience after being taken 7th overall in the 2011 WNBA Draft.
Pedersen forged her reputation at Stanford University, where in her four years she would lead the team to the NCAA Final Four each season, taking home a host of PAC-10 conference awards and set a number of school records.
The athletic centre shapes as a key piece of the new-look Rangers roster for the 2013/14 WNBL season.
Career Highlights: Drafted at 7th overall in the 2011 WNBA Draft by the Tulsa Shock, PAC-10 Freshman of the Year: 2008, All-PAC-10 First Team: 2010, 2011, NCAA Tournament Final Four: 2008, 2009, 2010, 2011, All-time most rebounds (1266), games played (150) and minutes played (4762) for Stanford University.
Season Statistics

2PT
3PT
FT
Rebounds
M
MIN
2PM-A
1st Half H.S
3PM-A
3PT
%
FTM-A
FT %
TOT
AST
PTS
Season
26
02/11/2013
121 - 231
52.4
70 - 1
55
- - Canberra
8.3
Career
26
02/11/2013
- - -
0.0
70 - 1
55
- - -
8.3
Previous Seasons

Competition
Season
M
MIN
2PM-A
1st Half H.S
3PM-A
3PT
%
FTM-A
FT %
PF
Total Pts
TOT
AST
PTS
2013/14
2013
26
02/11/2013
121 - 231
52.4
70 - 1
55
- - Canberra
78.6
8.3