Player Profile
Braedyn Crowley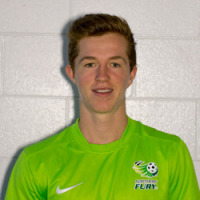 Date of birth: 10/10/96
Hometown: Townsville
Height: 177cm
Weight: 77 kg
Position: Striker
Player Bio:
Braedyn was inspired by his father to play football, who has trained him all his life, including starting in a men's team at a young age.

At the age of 15, he started training with Fury. His strengths include his finishing, being quick of the mark and being strong for his age and size. Braedyn also has good vision and is a player who never gives up.

He believes that you if you really want something bad enough you should never give up and applies that to his football and fitness.


Game Log
Previous Seasons
| Competition | Season | M | Last | GOALS | YC | RC |
| --- | --- | --- | --- | --- | --- | --- |
| PS4 NPL Men | 2014 | 24 | 2014-08-31 | 17 | 2 | |
| | 2014 | 24 | 2014-08-31 | 17 | 2 | |
| PS4 NPL Men | 2013 | 2 | 2013-04-20 | | | |
| | 2013 | 2 | 2013-04-20 | | | |
| PS4 NPL Men | 2013 | 15 | 2013-08-17 | 4 | 3 | |
| | 2013 | 15 | 2013-08-17 | 4 | 3 | |