Sponsor Information
Westside Building Surveying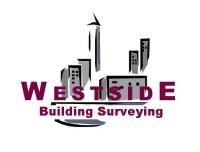 www.westsidesurveying.com.au/
West Side Building Surveying Pty Ltd is one of the largest providers of building permits and inspection services in the western and northern regions of Melbourne. At West Side we pride ourselves on delivering our services in a personal, flexible and timely manner. We believe we provide a combination of value for money and great service. We understand the value a quality building surveyor can add to any project.
Our customers include a range of building and development companies in the residential, industrial and commercial sectors. Our skilled staff are able to advise on projects big and small, simple or complex. West Side Building Surveying provides professional, dedicated, high quality and expert building surveying and inspection services in a timely and cost effective manner.
At West Side Building Surveying we understand that our success depends on the success of our customers. With a combined wealth of experience spanning more than 50 years, our staff will keep you up to date with the latest regulatory advice, guide you through the complicated waters of gaining a Building Permit and ensure your building is constructed according to current building regulations.
With experience in residential, commercial, industrial and government buildings, West Side Building Surveying has the expertise necessary to meet the building surveying needs of any project.
West Side Building Surveying offers a range of building surveying services, including building permits, inspections as well as expert building surveying advice.
We service clients throughout greater north western metropolitan Melbourne as well as regional Victoria.Our building surveying services include the following
· Building Permits
· Building Inspections
· Occupancy Permits
· Pre-application assessments
· Regulatory compliance assessments
· Assistance with resolving council building enforcements
(Building Notices, Building Orders)
· Preparation and lodgement of a variety of authority consents
(fire brigade, heritage, council, building appeals board)
· Arrange Fire Engineering Assessments
If there are any building surveying services that you require, please do not hesitate to contact us to see if we are able to meet your needs.
permits@westsidesurveying.com.au
9741 3432
CCL Constructions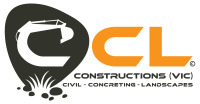 www.cclconstructions.com.au/
CCL Constructions is a family owned & operated business with over 20 years of combined experience in residential and commercial concreting and landscaping. As a company, we are committed to servicing the needs of all our clients and building strong relationships with our industry partners. With our knowledge and combined experience, no job is too big or too small. Our customers' satisfaction is our number one priority.
We operate in an extremely competitive and demanding industry which is why we pride ourselves on delivering projects on time and on budget, working with our clients every step of the way to ensure their ultimate satisfaction. We have a valuable team of qualified, skilled and knowledgeable staff members willing to ensure that our high quality of work stands out above the rest. Some of our past projects not only exceeded client expectations but also created enduring relationships that continue to flourish to this day.
We service clients from many sectors throughout Melbourne and regional Victoria including owner occupiers, property investors, builders, architects, commercial & residential developers. Our previous projects and associated clients include:
Botanica Springs Estate – Commercial Landscaping works (Eccose Property Holdings)

Botanica Springs Estate – Road Construction (Lojac Civil Ltd)

Caroline Springs – Irrigation works (Delfin Lend Lease)

Caroline Springs – Sports Oval works (Melton Shire Council)

Waterford Estate – Road Construction (Lojac Civil Ltd)

Western Suburbs – Electrical works (Bewired Pty Ltd)

Display Home Village – Woodlea (Carlisle Homes)
Our areas of expertise include:
- Residential & Commercial Concreting including decorative exposed aggregate concrete
- Residential & Commercial Landscape design and construction
- Excavation and bulk earth moving
- Drainage
- Land management
- Property maintenance for commercial sites
If you require a measure and quote for any of you concreting or landscaping needs, please contact us on the details provided, we will be more than happy to help.
XLR8 Sports Apparel

http://www.x8sports.com/about.html
XLR8 Sports Apparel are garment specialists in designing and manufacturing all custom made on-field and off-field sports apparel for all sporting clubs.

Based in Melbourne, XLR8 Sports Apparel is an innovative, modern and reliable sport and leisure wear company. With a product range that extends to wide selections of popular and niche sports. XLR8 Sports Apparel also supplies sports leisurewear items such as hoodies, polo's, singlets, jumpers, hats, compression gear and tracksuits. We also supply various clothing ranges including school wear and work wear items.

XLR8 Sports Apparel aim to provide a uniquely friendly, one-to-one service to ensure we meet our customers' requirements exactly, at a very realistic price. We'll help you find the right look for your team, and in your team colours. Our strengths include the flexibility of our design and manufacturing capability, and we are always keen to introduce new ideas and designs. In fact, many of our customers require items designed and produced to their own specifications, giving their teams a unique and distinctive look.

​We can help you create polos, t-shirts, vests, jackets, hoodies, singlets, jerseys, jumpers, shorts, netball dresses and skirts, pants, socks, singlets and more!
​We service all capital cities, as well as regional and remote areas, Australia wide