09:06PM, Sat 2 January 2010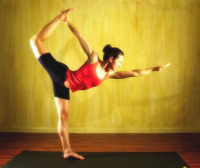 It's been just over a year now since i finally took heed to the doctor's advice and gave up all forms of running. I thought at the time that i'd probably now just get fat and wither towards joint replacement surgery.


The surgery may still be on the cards eventually but the other expectation isnt likely to happen any time soon (at least not in the next 29 days anyway).


After the doctor told me basketball and all forms of running were a no-go we started discussing other fo ... more
Comments (1)
View all