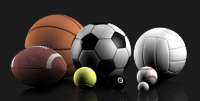 Agent
...
BBC Sport - Olympics 2012

Name:

Vassilis Tarnatoros

Country: Sporting Interests:

Basketball

Football (Soccer)

Volleyball

Favourite PlayersCurrent:

Who are your favourite current players?

All-Time: Nick the Greek

Other Interests
Music: What music do you like to listen to?
Film: What films and film stars do you like?
TV: What do you watch on TV?
Books: What books do you like to read?
General: What other interests do you have?

01:22AM, Tue 27 March 2012





Τα πρωταθλήματα σε μπάσκετ και ποδόσφαιρο φτάνουν στην τελική ευθεία και σιγά σιγά ετοιμαζό&mu ... more

Comments View all

09:36PM, Mon 25 October 2010

06:08PM, Fri 17 September 2010

01:52AM, Tue 8 June 2010

06:26PM, Thu 6 May 2010

Other (Agent) , 2004 - 2010

Player (Player) , 2000 - 2004