04:41PM, Fri 15 May 2009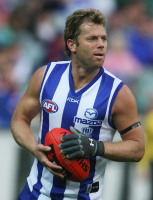 You'll love this! I recently took North Melbourne AFL legend Glenn Archer for a spin in The Bottle-O Commodore and his facial expressions are priceless!


It was a great day out, the weather at Winton was fantastic and this video is a lasting memory of when Arch went for the ride of a lifetime with me.


Enjoy it!


Comments (2)
View all