11:28AM, Mon 1 June 2009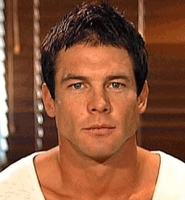 Oh Benny boy, when are you going to grow up mate? Fixed cameras have been in the changerooms of AFL teams for years and, like all cameras, you know exactly where they are and when they're focussed on your big scone.


You love the limelight and you knew exactly that by flipping the bird you would be in the headlines. Even a 10-year old kid would have known that!


Question is .... WHY? Are you looking for some attention? What, the media hasn't talked about you enough this seas ... more
Comments
View all