03:30PM, Mon 22 November 2010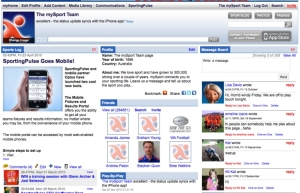 An upgrade to your mySport pages today has seen the addition of a 'status bar' to your header, plus easier access to your friend's photo and SportsLogs.
Your status updates will appear in your friends play-by-play feeds, so you can keep up to date about tyour sporting life without the need for a blog, if you're not that way inclined...
AND - if you're in Australia or New Zealand, this change has been made in order to sync with your iPhone. So, if you're at the game and have something to say from the sideline - say it on mySport.
Comments
View all
Report