11:44AM, Fri 9 July 2010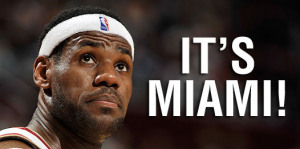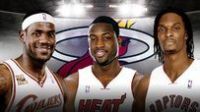 LeBron James, a free agent and arguably the best basketball talent on the planet has today announced that he will not return to the Cleveland Cavaliers and instead will sign a contract to play for the Miami Heat. The announcement marks the end of a much publicised and talked about subject of where LeBron James would play next season. 
James will join fellow NBA Allstars and team USA representatives Dwyane Wade and Chris Bosh to form a talent laden triumvirate.
Comments
View all
Report