07:09PM, Sat 17 April 2010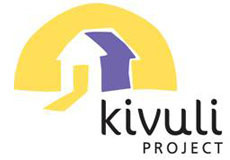 My sister Dee Rutherford along with her husband Danny and 1 year old daughter Marley made a huge commitment earlier this year by deciding to set up a shelter in Kenya for around 40 school aged children in need. They committed not only their time and effort, gace up their jobs, significant financial resources, and their lives in Australia to help out these kids in need. They landed in Kenya February and called their shelter the "Kivuli Project."
The Kivuli Project has been set up as a non-denominational Christian organisation which is committed to providing for the physical, spiritual and emotional needs for orphaned and abandoned children in the central highlands of Kenya. In addition to caring for the children, the project aims to initiate and grow strong, lasting relationships with:
 The extended families
 The local community – including purchasing local produce from local businesses
 The surrounding schools – assisting to resource and develop communication links between international schools and schools in the area.
Kivuli Project began in January 2010 in response to the closure of a private school in Gatarakwa, Kenya. Of the students who attended the school, 40 were identified as in desperate need of care. These children were either orphaned (mainly due to the AIDS virus) or had a single parent unable to provide financially for them.
After repeated attempts to relocate the children into other charities failed, God prompted Dee and Daniel Rutherford to relocate their family to Kenya. Prior to their arrival, three Kenyan staff (from the closed private school) worked with Dee and Dan to find accommodation with access to an educational facility. One was soon located approximately 45 minutes from the original school and importantly, many of the children's extended families. The staff then invited all willing children, who had their guardian's consent to the project where they began their new school year.
The Kivuli Project is registered as an Incorporated Association in Victoria, Australia and as a Community Based Organisation (CBO) and Charitable Children's Institution (CCI) in Kenya.
Currently providing for 38 children in Kenya, most of whom are orphaned to AIDS, the children attending a local school in Ndaragwa within walking distance.
For more information, please take the time to check out their newly released website at http://kivuliproject.org/ and consider making a donation or even sponsoring a child. All donations greater than $10 are fully tax deductible in Australia.
Comments
View all
Report