12:03PM, Wed 24 February 2010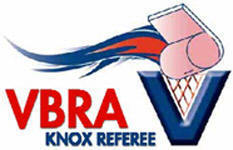 The VBRA (Victorian Basketball Referees Association) Knox Branch will again be well represented at the highest level with three Knox referees officiating at the Under 20's and Ivor Burge National Championships this week in South Australia.

Daniel Battye and Ian Knight will referee the prestigious Under 20's week long National Tournament, whilst Greg MacLennan will partake in refereeing the Ivor Burge Tournament for all abilities athletes.

VBRA Knox President, Sean Gottliebsen, was elated for three of Knox's very own referees to be recognised and rewarded in this manner.

"It's a wonderful achievement to have one referee selected from any VBRA Branch to officiate at a National Championships but to have three going is very special. It's a great honour for the VBRA Knox branch and in particular, Daniel, Ian and Greg who have all shown a great commitment to improving their referee skills over the past year," said Gottliebsen.

"We are very fortunate at Knox to have some great up and coming referees that are showing our younger referees the pathway to become an elite official in the sport. In addition, our younger referees are learning everyday off our more experienced and successful panel of referees who are more than willing to share their knowledge."

2009 proved to be a fantastic year for the VBRA Knox Branch, winning the Basketball Victoria 2008 "Referees Association of the Year" award for the fourth consecutive year. In addition, Knox's most successful referee, Chris Reid was awarded a FIBA (Federation International Basketball Association) badge, which will give the Knox referee an opportunity to officiate international tournaments and Olympic Games.

Also being given the nod to referee National Championships in the past twelve months:
• Daniel Battye – Under 16 Nationals, Tasmania – Gold medal official.
• Ian Knight – National Schools Championship – Gold medal official.
• Jessica Hughes – Australian Institute of Sport
• Daniel Battye – Australian Institute of Sport
• Brad Sheehy – Under 14 Boys, Dandenong
• Bianca Beaton – Under 14 Boys, Dandenong
• Sean Gottliebsen – Under 14 Boys (Referee Commissioner), Dandenong
• Elle Kennedy – Under 14 Girls, Western Australia

"Winning the referees association of the year award again is a testament to the hard work that is being put in by our referees on a day-to-day basis and I congratulate everyone involved at the VBRA Knox Branch and KBI. Having so many of our referees selected to Nationals is an amazing feat for the individuals and the branch. In my time refereeing, I'm unaware of an individual referee branch having this many of its referees representing the state at the highest level," Gottliebsen stated.
Comments
View all
Report