01:13PM, Wed 21 October 2009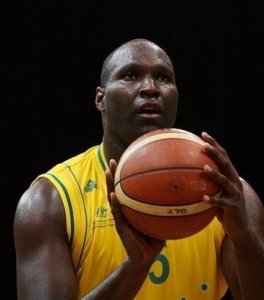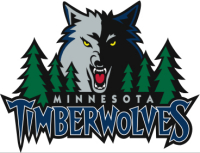 Australian Boomer big man Nathan Jawai has yet again become the subject of a trade, with his current team the Dallas Mavericks sending Jawai to Minnesota for a conditional second round draft pick in 2012 and cash as part of the deal.
Jawai is set to get a chance to finally see an opportunity to receive some playing time with the Timberwolves lacking big-man depth and with injuries to key players Kevin Love and Al Jefferson.
Jawai was the first indigenous Australian drafted into America's NBA when he was chosen by the Indiana Pacers in the second round of last year's draft. He was subsequently sent to the Toronto Raptors where he overcame a health scare to appear in six games. Jawai was then bundled into a four-team trade in July that took to him to Dallas along with All-Star forward Shawn Marion. However Jawai had seen precious little playing tiome during the NBA pre-season with the Mavericks.
Minnesota's President of basketball operations David Kahn said however that the Timberwolves were considering the Jawai trade before Love broke his hand.
"Nathan is a young project who likely will add depth to our roster at his position," Kahn said on the Timberwolves website.
"We were contemplating this trade prior to Kevin Love's hand injury, so this move is not intended to replace Kevin in the short term by any means. That would not be fair to Nathan. Rather, this move provided us an opportunity to work with a young player with size, and later determine if he could be a fit for us."

Australia basketballers have played for the Timberwolves before, with Luc Longley drafted to the franchise with the seventh pick in the 1991 NBA Draft, and Shane Heal having played for the Timberwolves in the 1996/7 NBA season.
Whilst the news was all good for Jawai, fellow Australian big-man Luke Nevill yesterday was on thwe other end as he was waived by Cleveland. The 7'2" centre averaged 2.8 points and 1.8 rebounds in 8.8 minutes over four games with the Cavaliers during the NBA pre-season and received invaluable experience banging bodies at training with the legendary Shaquille O'Neal.
Four Australian Boomers are now set to play in the 2009/10 NBA season, with Jawai joining Andrew Bogut (Milwaukee Bucks), David Andersen (Houston Rockets) and Patrick Mills (Portlan Trailblazers). The season kicks off on Wednesday 28 October (Australian time).
Comments
View all
Report