08:35AM, Thu 1 October 2009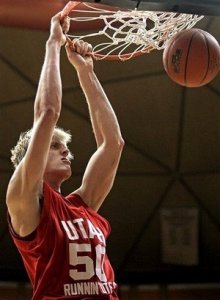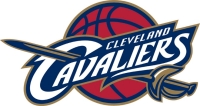 There has been much talk and speculation surrounding a number of Australian Boomers and their likely participation in the NBA this coming season. Bogut, Jawai, Andersen and Mills are names that all quickly spring to mind. However there is another...
Former number 1 NBA draft pick Andrew Bogut is set to make a long awaited return from injury with his Milwaukee Bucks, a team that has undergone significant change in the off-season. And fellow big man Nathan Jawai who is coming off a disrupted rookie campaign with the Toronto Raptors, was traded to perennial contenders the Dallas Mavericks. What role (if any) Jawai will play with the Mav's is still yet to unfold.
And after being drafted with the 37th pick in the 2002 NBA draft by the Portland Trailblazers, David Andersen's rights were traded to the Houston Rockets back in July this year. And with Houston's Chinese superstar centre Yao Ming set to miss the entire 2009/10 NBA season through injury, David Andersen signed on the bottom line and will now pursure his American dream with the Rockets and is set to get some decent game time too!
Young indigenous point guard Patrick Mills capped off a successful 2 years at Saint Mary's College to be selected by the Portland Trailblazers with the 55th pick in this year's NBA draft. Injury has plagued him over the past 6 months, including a broken hand and now a foot, and both have conspired against him. He has reported to training camp with the Blazers and is considered a longshot at best to make the team that already boasts three point guards. A trade to another team or playing in the NBA D-League look more realistic options for Patty right now.
However there is yet another Aussie that has entered the NBA equation, and that man is 7'2" Perth native Luke Nevill. Playing at the University of Utah - the same college as Andrew Bogut - Nevill capped off his senior season as Mountain West Player of the Year as he led his team to the big dance. And whilst he went undrafted in the 2009 NBA draft, he has been invited to attend the Cleveland Cavaliers training camp with a chance to impress and secure a place on the roster.
Nevill will be training alongside NBA superstars LeBron James and Shaquille O'Neill and will be going all out to secure a place on the roster and a chance to fulfil his dream to play in the NBA. Stay tuned for more details!
Comments
View all
Report