10:29AM, Fri 31 July 2009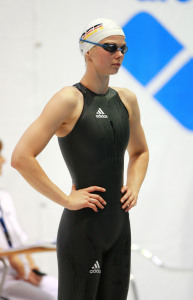 Can someone please sit the heavyweights of FINA down and slap them about until they wake up to themselves and understand that the world is currently laughing at them! The current World Swimming Championships and the ridiculous situation with these 'floating devices' they call swimsuits has cast a huge dark cloud over the sport.
Seconds are being smashed off world records courtesy of a swimsuit, not sheer talent. And then, to make matters worse, FINA tells the world that the suits will be banned from future meets but the current records (set with the suits) will stand.
What? Are you for real? That's like telling the V8 Supercar drivers that they can have two engines in the car instead of one for the next race and every record they set will stand, even though they must return to one engine from then on.
It's like strapping an outboard motor to a horse in the Melbourne Cup for one year only and letting the race record time stand for all time.
Grant Hackett's 800mtr world record was smashed by seven seconds by a swimmer who looked like he was floating on the water. He looked like a hovercraft. These hydrofoil swimsuits give swimmers an unfair advantage, it is no longer a pure and natural sport.
The big question now is if FINA admits that these suits should be banned, why on earth would you allow world records that were set by swimmers wearing them to stand?
More than 100 world records have been set with these new-age suits. Let's get back to basics and make all swimmers jump into the pool wearing their birthday suits! Imagine the television ratings? Swimming would be the most popular sport in the world!
We all know that an ostrich hides its head in the sand, but can it drown in a pool of water?
Wake up, FINA!
Comments
View all
Report