10:22AM, Tue 21 July 2009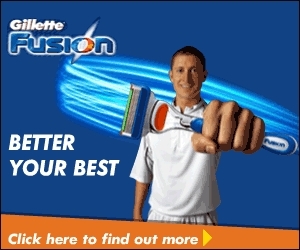 As part of his role as a Gillette Champion, Australian test cricketer Michael Clarke is calling on talented young men to enter the Gillette Champions Grants – a new grants program designed to help Aussie men better their best and give them the opportunity to be champions within their own right.

The inaugural Gillette Champions Grants will provide men aged 18-35 years old with the opportunity to receive AUD$10,000 in the areas of sport and adventure, community, entrepreneurship and innovation and design.

Michael, or 'Pup' as he is commonly known, was recently announced as the Australian face of the Gillette Champions program, joining the elite company of Tiger Woods, Roger Federer and Thierry Henry. Always striving to better his best performance on and off the cricket pitch, Michael is excited to be involved in a program that will help other Aussie men do the same.

"For me, the support I received as a young cricketer, really helped set up my career. The Gillette Champions Grants are about recognising talented individuals and providing financial assistance to help them in reaching their goals," Michael said.

Those eligible for the grants could include anyone from a passionate citizen who needs funding for for their local charity, to an ambitious entrepreneur who requires financial support to start his own business venture or a talented sportsman hoping to reach his sporting dreams.
Michael Clarke will be helping to select the grant recipients and will be looking for entrants who demonstrate a real passion and commitment to their field and provide a strong argument as to how they will benefit from the grant.

"This grant could really help to make a dream a reality for someone out there who is being held back due to financial reasons. We really want to ensure that the grant goes to someone in each of the fields who can show how it will make a difference as they strive towards their goals and enable them to achieve their personal best," he added.

Applications open on July 19th via
http://www.gillette.com.au/championsgrants
with the winner being announced in November. Those entering will be able to direct friends and family to their entry page on the website, where they can comment to show their support and add further evidence of the entrant's passion and skill, by uploading content such as local newspaper articles or certificates.
Comments
View all
Report