02:50PM, Tue 9 June 2009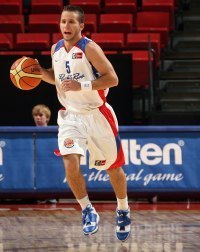 SAN JUAN (2009 FIBA Americas Championship) – The draw of the 2009 FIBA Americas Championship will be held on Tuesday, June 9 at 11:55 a.m. at Coliseo Roberto Clemente of San Juan, Puerto Rico, home of the tournament that will be played from August 26 until September 6.
This tournament has Argentina, Brazil, Canada, Cuba, Dominican Republic, México, Puerto Rico, Uruguay, U.S. Virgin Islands and Venezuela playing for four of the qualifying berths for the 2010 FIBA World Championship.
The ten national teams will be divided into two groups of five teams each. The host country (Puerto Rico) will select the group they want to participate when the two final selections are made.
The draw will be live with video on www.fibaamericas.com and the competition schedule will be announced shortly after the draw is done.
The couples to be drawn, announced by FIBA Americas Technical Director Anibal Garcia are:
Argentina-Puerto Rico
Canada-Brazil
Uruguay-Venezuela
Dominican Republic-US Virgin Islands
Cuba-Mexico
Comments
View all
Report