01:03PM, Wed 27 May 2009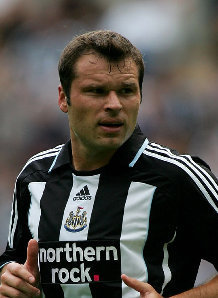 With Newcastle dropping out of the English Premier League's top flight, is the time right for Aussie Mark Viduka to head home and finish off his illustrious career in the A-League?
The great man doesn't need the money that comes with an EPL contract any longer, he's been well looked after as a genuine superstar of the game in Europe for the past 15 years, so perhaps the time is right to return to his family here in Melbourne.
Imagine the V-Bomber playing for Melbourne Victory next season? You'd get an extra 5000 fans to every home game for sure!
C'mon Mark, come home mate and give us a glimpse of your talents before you hang up the boots for good!

Comments
View all
Report