10:00PM, Thu 26 March 2009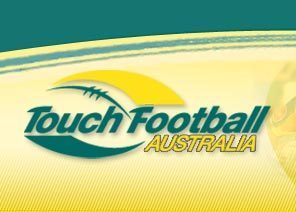 Hi all! It's all happening in the world of touch.
The Sharks and Mets have again showed their dominance at the National Titles with Sharks regaining the mens title, Mets the womens and mixed again. Tony El takchi was absolutely brilliant for the Mets mixed and I noticed Nathan Jones has shot to #1 player in the game (blackest cat national rankings) following his dominance for the Sharks. Congrats to all teams on a fabulous tournament.
I attended the tournament though was unable to play for my beloved Mets team. We lost to Scorpions in the Semi-finals in a great game. We weren't quite on and Dylan Hennessey was just superb. Can't wait to play with him against the Kiwis!!! The other semi was Sharks versus the Rebels and although Rushworth shined for Sydney it was the man Drumayne Dayberg-Muir that got Gold Coast through to the final. Congrats to the Sharkies. I think thats 4 of the last 5 titles!
The Aussie mens are in camp next week and can't wait to play our traditional rivals from across the ditch. New Zealand have a new look team to match the youth that has been injected into our squad. The kiwis as always are super fast, super steppy and super talented. This series will be something else. They are still burning from our World Cup win in 2007 and think they didn't show their best. Next month they get their chance....
Our team has numerous debutants who will be jumping out of their skin to wear the green and gold. Steve Roberts, Stuart Brierty, Matt Prowse, Dan Withers, Dylan Hennessy and Robert Nakhla. These guys are all something else and will be the deciding factor in a series that is sure to be try for try.
For me personally, this is my 9th year for the Aussies and every time I wear the jersey I feel like its my first game. Very proud, very honoured by the opportunity and very excited to do my best. I'm getting goose bumps just thinking bout the series. Its in Wollongong in April so pop down to the games if you can.
Go the Aussies!!!!!!!
Comments
View all
Report