03:48PM, Thu 12 February 2009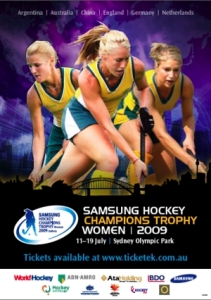 It's been while since I last updated so I thought I'd give you a bit of a quick run down of the AIS tour to Belgium, France and Holland, which happened back in November.
We had a young team and they were on an extremely steep learning curve. The tour was certainly a challenge, but we definitely grew a lot as a team.
We got a bit of a schooling from the Dutch in one match. I can't remember the exact score, but it wasn't pretty.
It's when everything's going against you that a team needs its senior players most. Maybe we were lacking a bit in that department, but we managed to pull it all together for the games after that.
It really is true that you learn more as a team from the defeats than you do from the easy, coasting victories.
The biggest lesson we took from the tour would be just how difficult it is to compete at that level.
I think a few girls got a bit of a wake-up call. You can't just run out onto the field if you're not absolutely prepared and expect things to happen. With more time invested in them, the girls will be very strong players for Australia in the not-too-distant future.
Unfortunately, a couple of our games got cancelled due to the weather. That weather being a huge blanket of Northern Hemisphere snow.
We also had enough spare time to take in a few of the sights of Europe which was a great opportunity for all of us - especially the girls who'd never been to Europe before.
Looking ahead, tickets for the Women's 2009 Champions Trophies are now on sale. The top six-ranked nations in women's hockey will be competing at the Sydney Olympic Park Hockey Centre on 11-19 July.
Make sure you come along and shout on the Hockeyroos. For more information, visit the
Hockey Australia website
or contact Ticketek on 132 849 or visit
the website
.
Thanks to everyone for your messages.
Keep in touch.
Kobie
Comments
View all
Report