07:06AM, Sun 18 January 2009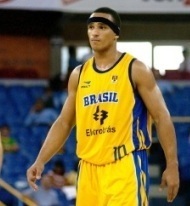 SUNCHALES (FIBA Americas League) - Libertad Sunchales defeated Flamengo Rio de Janeiro 93-84 but was not enough to enter the Final Four of the FIBA Americas League. Universo/BRB enters the final part of the tournament after beating Libertad yesterday by 19 points (89-70).
After the result where Universo barely defeated Deportes Castro, Libertad came out to do anything possible in order to win by 35 points, difference needed for the Argentinean team to go into the finals. Flamengo only needed a win and there was not room for a loss.
Led by Willie Farley and an excellent defense Libertad won the first quarter 24-18 and finished with a 47-33 halftime lead. Farley netted 19 points and was followed by Jason Osborne with 10. Marcelinho Machado led Flamengo with 10 points at halftime.
Libertad had a 23 point lead (67-44) with three minutes left in the third quarter and finished up 76-54.
Flamengo reacted in the final quarter with a 14-2 run to close the game 78-68 but they ran out of fuel when Marcelinho started missing from three point range.
In the win Willie Farley scored 25 points, Jason Osborne 19, Alejandro Zilli and Sebastián Ginóbili 11 each.
Marcelinho Machado led Flamengo with 23 points while his brother Duda had 19.
Universo/BRB joins Minas Tenis from Brazil and Bigua of Uruguay as the teams who already entered the Final Four of the FIBA Americas League to be played from February 6-8. The fourth team that enters will be known after group D to be played from january 20-22 in Xalapa, Mexico. The participants are Halcones UV Xalapa, Soles de Mexicali, Quimsa (Argentina) and COOPENAE Liceo of Costa Rica.
Comments
View all
Report