06:41PM, Tue 2 December 2008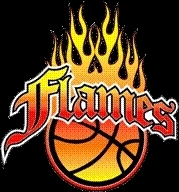 The RBRA are currently restructuring their online home to include all programs branches of the association.
While the site will be a work in progress the website will provide the public with all the latest news, fixtures, statistics, box scores, photos and player interviews.
In addition to the revamp of the site we have updated our address to -
www.rockinghamflames.com.au
If there is something that you would like to see included on the website or a request you may have please email Ryan Rogers on - rrogers@rockinghamflames.com.au and he will reply to all messages received.
Comments
View all
Report