11:12AM, Mon 10 November 2008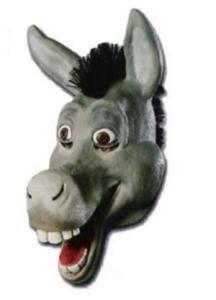 The Melbourne Cup has come and gone, the Formula One season is over and a summer of cricket is just around the corner. Rain, hail or shine, there are always plenty of Dudes and Donkeys to talk about in the world of sport. Here's this week's top picks.
DUDES OF THE WEEK
1) Shane Crawford - the Hawthorn legend has made a tough call, but the right call in deciding to retire. Great players who make the tough call and depart whilst on top are TOP DUDES. Onya Crawf!
2) Jason Krejza - the new Aussie spinner may not have entered the game with much fanfare. In fact, the poor bloke had his fair share of knockers before he'd even tossed down one delivery. But, like a good Aussie battler, Krezja stuck it right up every doubter with 12 wickets in his first Test Match. Now he has DUDE written all over him.
3) Vic 'Raging Bull' Darchinyan - the Aussie boxer is the toast of the boxing world after unifying the Super Flyweight division with a ninth-round win over Mexican Cristian Mijares. Our boy is no pin-up boy like Fenech, Green, Mundine or Tszyu, but he's a proud Aussie, he's one hell of a fighter and he's a world champion DUDE!
DONKEYS OF THE WEEK
1) Aussie Cricket Fans - all those people sticking the boots into the Aussie cricket team and calling them crap can go and find a place to sleep in the barn. You pack of Donkeys need to realise that winning in India isn't easy, winning with a depleted bowling attack (compared to what we once had) is also tough, not to mention the concrete pitches being dished up. We can't win all the time. Live with it and move on you DONKEYS!
2) Rugby League World Cup - oh, please, is this really worth talking about? Australia is regarded as a sporting mecca. A place where top events are staged and the world come in their droves to watch them. The Rugby League World Cup is a shambles. I'd rather play Donkey Kong than waste my time watching this non-event.
3) John Daly - I saw the big fella posed for a nice little police-file photo last week. He then said the photo was "taken out of context and was misleading". Hmmmm? Yeah right! Sorry, Johnny, you can't stretch the friendship that far mate. You're a big Donkey that spends far too much time at the drinking trough.

Comments
View all
Report