12:34PM, Sun 5 October 2008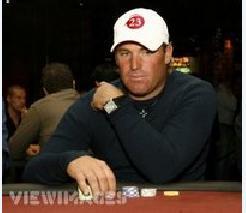 With the Aussies over in the spinner firendly conditions of the sub continent it is vital to have a world class spiner to take it up to the Indian batsmen. With Warnie now long retired and enjoying his time on the gruelling world poker tour and Macgill deciding that sipping on red wine all day in a vinyard is much easier than standing in the field all day the aussie selectors have few options to choose from.
I think they made a wise choise by not chosing Beau Casson who played in the West Indies. The number one option was Victorian Bryce McGain who has been sent home with a shoulder injury. Leaving a major hole in the team. It now looks almost certain that the selectors will go with Victorian Captain Cameron White. Which is a very interesting choice. In his last first class game which was last years pura cup final he only bowled as many overs as Brad Hodge.
And after bursting on to the scene as potentially the next shane Warne has turned out to be little more than a part timer who is much more of a batter than a bowler. So it looks like going into the first test the aussies will pick 8 batsmen plus lee clark and johnson and will rely on watson, white clarke and even katich to get through some overs.
Looking at a current spinning stocks We really need warnie back.

Comments
View all
Report