07:55PM, Sat 16 August 2008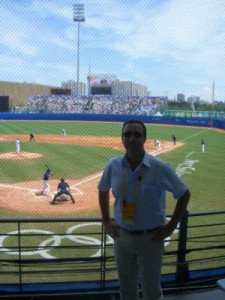 ....Baseball,
just next door to the Wukesong is where you find them batting the smaller ball. Cuba played Chinese Taipei and I was wondering who are the players at all....
Took me 20 minutes to remember the rules again (yes, I am German... baseball exists basically only in cities where we had the US army based). I liked the athmosphere I have to admit ...
Comments
View all
Report