12:04PM, Mon 28 April 2008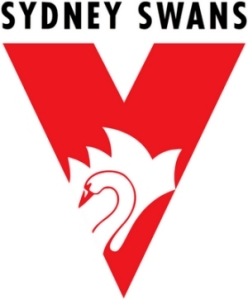 Here we go, I've got the hard hat on and I'm ready to cop every form of abuse that will predictably flow my way from these comments I'm about to make, but it's about time someone spoke up and defended the playing style of the Sydney Swans.
I'm sick of hearing all the sooking about Sydney's style of play, their shut-down mentality and thirst for a physical contest. If it's within the rules of the game and produces wins, then why wouldn't they do it? If the negating, flooding, hard in and under game brings out the best in the playing group, why the hell would they change it?
Some of the sooks out there need to understand that at AFL level it is all about winning! Just ask any player, coach or club official. It's not about playing a style of football that doesn't suit the players and losing by 10 goals every week. That's the way Melbourne is going about their footy at the moment and we all know where they are on the ladder!
Do you think for one minute Paul Roos gives a stuff what Collingwood, Carlton, Richmond, North Melbourne or Essendon supporters think? When Sydney won the flag in 2005 did Roos apologise for the way his team plays the game? Absolutely not!
Sydney aren't breaking any rules, they are playing the game they believe brings out the best in them and exposes weaknesses in the opposition. When the Swans are sitting down the bottom of the ladder and failing miserably because of their game plan, then all of you sooks can point the finger and complain, but until then perhaps you're better off looking at where your own team can improve.
The Yapper has spoken!

Comments
View all
Report