10:13AM, Sun 26 August 2007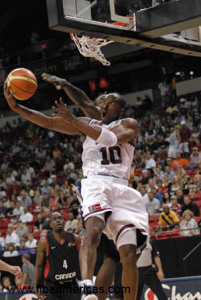 my 1st one here then....
Now in Vegas, managing the result system for this FIBA Americas Championship. Together with USA Basketball, NBA and ST Sportservice we are doing a great job...haha. Zero problems here. A rare thing. if you have a mobile with internet capacities go on the mobile site: www.fibaamericas.com/mobile - cant see anyone beating the US team...
Comments
View all
Report