COVE FOOTBALL CLUB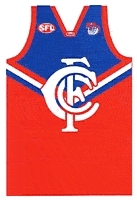 Established 1984
The Cove Football Club is a family orientated club, based in an ever expanding region of southern Adelaide. This year our committee will represent a club membership base that we expect will continue to expand to more than 800 individuals via;
the continuation of a strong AusKick program, 10 mini teams, 3 junior teams, and 3 senior teams

a broad supporter base, and

a strong presence in our local community - a community that has given so much to our club.
Find out about the history of our club and the Cobra Foundation.
---
Interested in getting involved?
2017 is an exciting year for the Cove Football club and requires the right people for the right job.
All members, players, parents and supporters were invited to attend the Annual General Meeting held on Sunday 16th October at 2pm.
The executive committee members were appointed at the AGM but there are still positions on the committee for which we are seeking volunteers.
If you feel you have the expertise, but need more information please contact Club President Craig Denning: 0409868459
---
Stay up-to-date
Follow the Cove Football Club on Facebook and Team App
---
Sponsors
Thank you to all our sponsors. Without your support we would not be the club we are today.
'not for you, not for me, but for us'