Home Page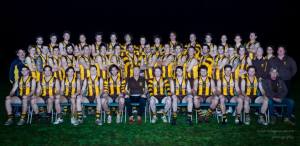 2014 Season Review
2014 will go down as a significant turning point for the Inverleigh Football and Netball Club both on and off the fields of play. This was celebrated with all seven of our GDFL Netball teams playing off in the Finals series, including two junior premierships, as well as our senior Football side playing off in its second Preliminary final in four years.
The introduction of new Coach Mark McDowell to the football ranks was met with great excitement, and the boys all responded well to his well-structured pre-season, which built the foundation for what turned out to be a fairly successful year. The level of professionalism, preparation and intensity that Mark and his team of assistants brought to training, as well as the commitment of our young local talent, really setup the extraordinary turnaround from second last in 2013 to third in 2014. After beating both Grand Finalists in 2014 the boys will be leading into this new pre-season with a real belief that they can take that next step and play off in a Grand Final in 2015.
Congratulations to Mark McDowell (coach), Dalton Grundell, James Huybens and Brad Anderson for making the GDFL Team of the Year.
Unfortunately the club was only able to field an U16 side in the junior football age groups this year, despite our efforts to get U14 and U18 teams going. On the positive side we had over 40 kids involved in our Aus-kick program this year and the under 16s were reformed, led by young coach Brad Diblasio who took all challenges in he's stride and provided all the boys a highly enjoyable experience that saw them fall just short of finals in division 4. Fielding more junior teams in 2015 is the clubs number one priority and work has already started to ensure this happens.
There are two words that come to mind when describing our 2014 netball season, 'successful' and 'inspirational'. All the girls in all the age groups and divisions conducted themselves with class and determination from start to end, which was highlighted most of all in the U17 grand final where our team of 6 girls (2 or 3 of which were U15 age) overcame the odds to win the clubs 4th U17 premiership in a thriller. The season was also capped off with another amazing U15 premiership, as well as Taryn Love being awarded league Rookie of the Year, Lisa Baker coach of the year and two A-grade girls, Beth Callaghan and Jemma Schaftenaar, named in the GDFL team of the year. The club also managed to get its first U11 team together under the guidance of Nicole Whyte, further improving our future prospects. These were all fantastic achievements and all the girls should be congratulated on their efforts.
Off field the club continued to build as well, starting with the redevelopment of our football playing surface, which was the result of some fantastic support from the GDFL and Golden Plains Council. Other major achievements from 2014 were:
- Development of a five year strategic plan to the end of 2019
- Inaugural public family fun day at Lawson's Park Inverleigh
- Reinstated as a level 3 Good Sports Club
- Huge increase in Aus-kick participation
- Actively improved our clubs drug and alcohol education and policies
- Youngest life member awarded – Stephanie Cations 200+ senior games for the club
Looking forward to 2015, the club is committed to achieving two major goals:
1. Field U14, U16 and U18 Football Sides
2. Secure grant/funding for new main oval lighting
All of this would not have been possible without the amazing support of all our clubs volunteers, members and sponsors, in particular our Major Sponsor Brett Amezdroz from Wettenhalls Colac, and Gold Sponsors John Orr and Sons, Prestige Jayco Geelong, Fenwick Rural Carriers and The Inverleigh Hotel.
2014 Executive Committee
President: Rick McEwan
Vice President: Stuart Platt
Treasurer: Dagmar Cations
Secretary: Kylie Trotter
Deputy VP's: Robbie Orr & Rob McHenry
Football Personnel
Senior Coach: Mark McDowell (13 wins, 5 losses, Preliminary Final – 3rd)
Reserves Coach: Darryl Ford (9 wins, 9 losses, 6th)
Senior B & F: Blake Hutchinson
Reserves B & F: Travis Vials
U16 Coach / B & F: Brad Diblasio / Jye McEwan
Football Director: Brent Ling
Netball Personnel
A-Grade Coach / B&F: Lisa Baker / Kath Mallon
B-Grade Coach / B&F: Lisa Baker / Carling Southall
C-Grade Coach / B&F: Hayley Kayler-Thomson & Cathy McHenry / Lucy Banks
D-Grade Coach / B&F: Hayley Kayler-Thomson & Cathy McHenry / Tahrynee White
U17 Coach / B&F: Lisa Baker & Jess Wood / Tarryn Love
U15 Coach / B&F: Kelsey Whyte, Jacqui & Steph Cations / Emily Haintz & Tanisha Thomson
U13 Coach / B&F: Amy Lagalle / Lucy Haintz
Netball Coordinators: Sue Whyte & Jess Wood
www.facebook.com/inverleighfnc
We would like to give a big Thank You to our major sponsor Wettenhalls for continuing their support into the 2014 season.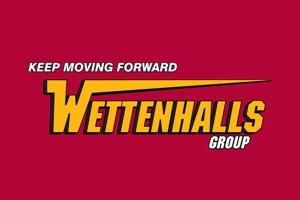 Thanks to our 2014 Sponsors
| | | | |
| --- | --- | --- | --- |
| Wettenhalls | Buckley's | ETU | K Coyle |
| John Orr & Son | Barwon Timber | L&L Marine | Pyle Antennas |
| L&H Poultry | Creek Plumbing | Wilsons Real Estate | GAR Designs |
| Max Fry Smash Repairs | Lake Bolac Silo Services | Meridian Windmill Farm | Ray White Real Estate – Bannockburn |
| Axon Plastering | Inverleigh Hotel | Murray Hume | Ray Goodman |
| DM Cabinets | The Sporting Globe | Tutt Bryant Hire | McColls Transport |
| Fenwick Carriers | AC Air | Diblasio Bricklaying | Newcomb Soil |
| A Team Shearing Contractors | Prestige Jayco - Geelong | Inverleigh Farm Supplies | Three Pigs Homes and Developments |