Home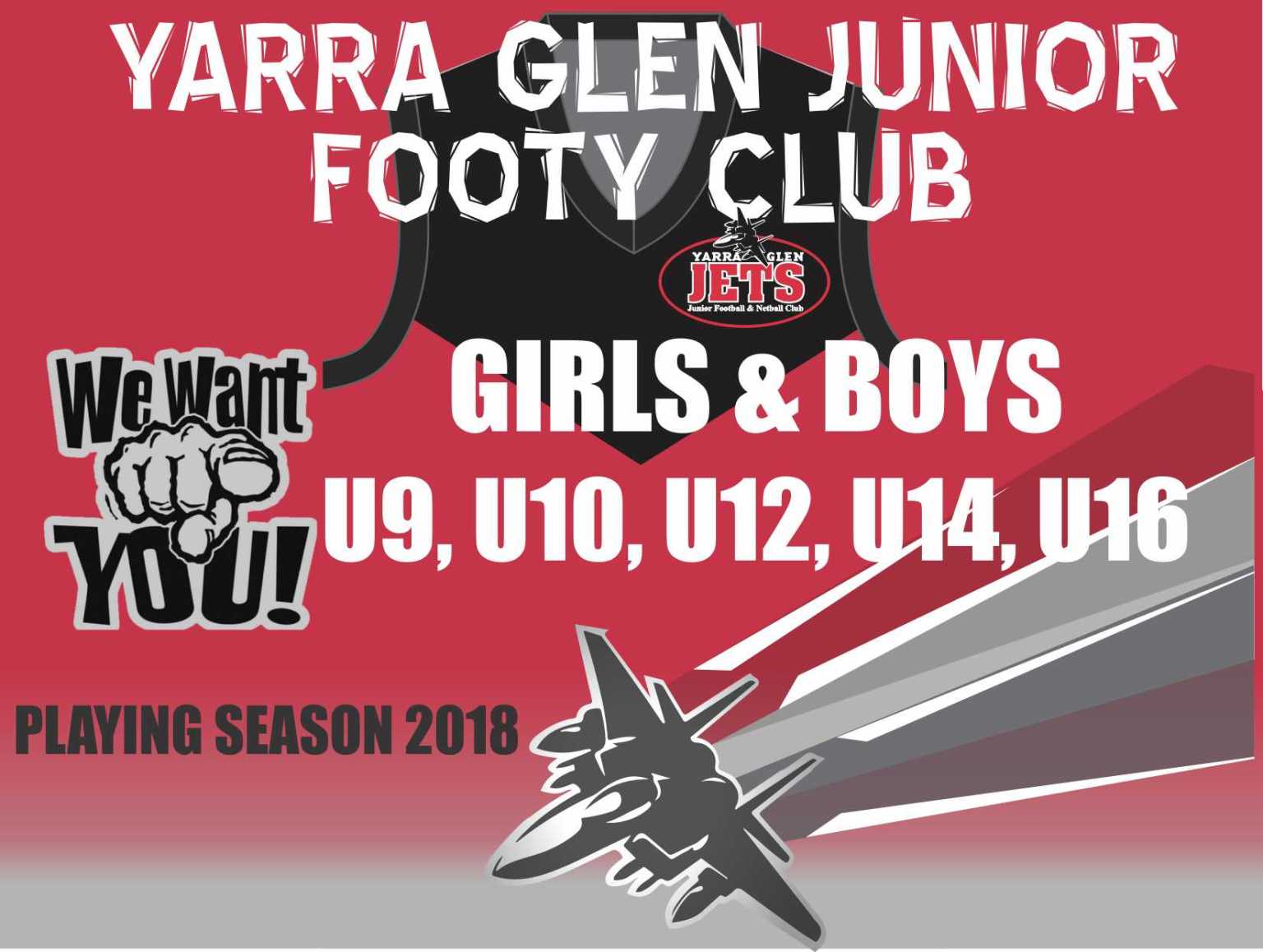 RECRUITING FOR 2018
Yarra Glen Junior Football Club

strives to provide your boys and girls
with
a
fun, friendly environment
that nurtures and develops
all player's abilities and talents
All new players are welcome!
Players in under 9 / 10 /12 are required by the club to wear helmets, please review the policy under the forms and general information tab.


Football Registration for the 2018 season is TBA per player and TBA per extra sibling.
It is compulsory that ALL players be insured and Registered, prior to training and playing their first game. Any player that has not paid will be unable to play until payment is received.
Netball membership cost to be confirmed

Payment Plans are available please contact:
Emma Moore 0467 604 617 email panga129@bigpond.com
Registration enquiries can be made to:
Kelly Aldred 0438 378 443 Email k.adlred@yarravalleyracing.com.au
GO JETS 2018
Yarra Glen Junior Football & Netball Club Committee