Game Day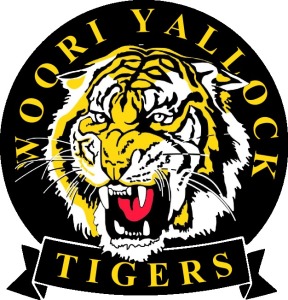 Round 6 - Sunday 19th May
Under 9's (Black) Vs Yarra Junction
@ Woori Yallock
@ 8:30am
Under 9's (Yellow) Vs Wesburn
@ Woori Yallock

@ 9:20am
Under 10's Vs Lightning Premiership @ Wesburn

@ 9-11:30am

Under 11's Vs Monbulk
@ Woori Yallock
@ 10:10am
Under 12's Vs Mt Evelyn @ Woori Yallock
@ 11:10am
Under 14's (Ranges) Vs Upwey Tecoma @ Woori Yallock
@ 12:15pm
Under 14's (Yarra) Vs Emerald @ Woori Yallock
@ 1:35pm
Under 16's Vs Mt. Evelyn @ Woori Yallock

@ 3:00pm
Could all players/parents please:
Arrive at least 30 minutes before the game.

Make sure you sign the Team Sheet & check that your player number is correct (under 9's & 10's might need some parent help in this area).

If you are rostered on to help, please make yourself known to your child's Team Manager.
GO TIGERS!!