Homepage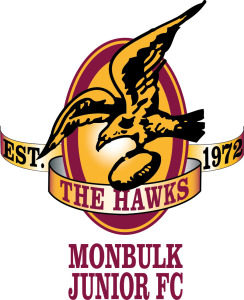 Welcome to the Monbulk Junior Football Club
Congratulations Under 16 Boys Premiers 2018
The club has a new website at monbulkjfc.com.au. It has a wealth of information for players, parents and club supporters.
The club also has a FaceBook group that you can request to join here.
Our Committee recognises Codes of Conduct for Parents, Spectators and Players, and would expect all to comply in the best interests of Junior Sport. Copies of these Codes are available from the Secretary or click on the website link.
We continue to have very strong support for our Club, and last year we fielded 7 boys and 2 girls teams.
As such, we endeavour to enable as many players as possible the chance to experience and participate in Junior Football.