Home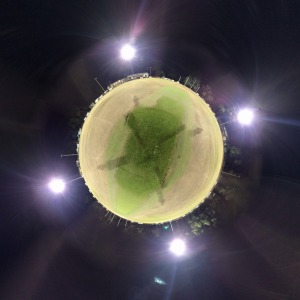 Welcome to South Belgrave Football Club
What's On Around the Club?
THE LAST HURRAH - ONE MORE CHANCE
Just in case you have been living under a rock, the current change rooms & social rooms at the South Belgrave Recreation Reserve are coming down, making way for a brand new facility.

We thought it was appropriate to have a final event in the old rooms to give everyone an opportunity to see and enjoy our old facilities for the last time before they get bulldozed.

The will be entertainment including 2 x T20 cricket games being played, and we hope to have a carnival like vibe all day & well into the night.

BBQ food will be available throughout the afternoon and around tea time.

Drinks will be available at bar prices for the duration of the event.

We hope to have some live music on at night , but either way, it
will be a party like atmosphere at night long with plenty to keep you entertained.

Great opportunity for everyone to take photos of themselves and their mates and remember all the good times that were held over the life of our existing facilities.

Pass this invite far & wide, we want to have as many former partiers there to farewell the old place!
LED LIGHTS TURNING NIGHT INTO DAY AT SBFC
After many long hours negotiating, and counter negotiations, we are proud to announce that our new LED lights are now lighting up the South Belgrave Recreation Reserve for training, turning night into day.
Training is now a magnificent scene to witness, with players & onlookers being able to see the entire ground without pockets of darkness.

We would love to see some extra faces around the place, so drop into training on a Thursday evening, check out the new lighting, grab a meal & a drink and hang around for a bit
A great effort to all involved & another feather in the cap for the community of South Belgrave.
Pinnacle Health Club Member Offer
Thanks to our valued sponsors, Pinnacle Health Club in Upwey who are again supporting the South Belgrave Football Club in the next season, we have a great offer in place for our members & supporters for 2016.
Let's get behind our sponsors and support them where we can - the offer from Pinnacle is a great opportunity to get in shape for the warmer months, it's never too late!
Anyone that joins Pinnacle Health Club Upwey before the end of December on a 6 month membership wont pay anything until the 1st week in January.

If your not sure you want to commit for a full 6 months initially, try the FREE 7 Day gym pass to see if your committed for a 6 or 12 month membership.
Contact Pinnacle Health Club Upwey ph 9754 2181 for more details & remember to say your from SBFC!
More details can be found on the New tab on the menu bar.
More information on the SBFC Team App can be found on the news tab of the menu bar or click here to be taken there directly.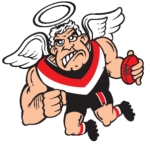 United We Play!