Home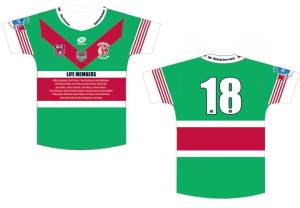 2019 is a special season for us here at Beenleigh Juniors as it's our 50th Anniversary
To celebrate this milestone we have designed a special 50th anniversary Jersey.
50th Anniversary Jersey:
We would like to thank the volunteers, players, sponsors and supporters and wider Beenleigh junior community for the ongoing support to make this milestone possible.
SIGN ON:
Sign on dates are:
Saturday Feburary 2nd 10am-4pm
Sunday 10th Feburary 10am-4pm
Location: Beenleigh Juniors Hammel St Beenleigh.
Alternatively you can now register for the 2019 season via the below link.
Returning player: Use your email that you registered with previously
New players: Please follow the prompts
https://membership.sportstg.com/v6/regoform.cgi…
Please note: Register only payment is to be made at the club
Cost: U6s- opens = $150
Each player will receive: 50th anniversary player socks, 50th anniversary player shorts and at the conclusion of season 50th anniversary player jersey.
Note: Players will not receive their 2019 player socks and shorts until $70 has been paid off fees.
Players will only receive their jersey if the have paid their registration in full by cut of date (TBA) and will only receive this at conclusion of season as advised by the club.