Home Page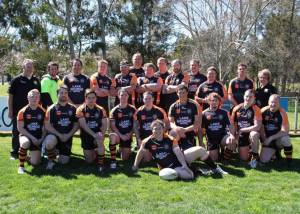 WITH THE FESTIVE SEASON OVER, IT'S NEARLY THAT TIME BOYS.... "PRE-SEASON!!"....
ON BEHALF OF THE CLUB, WE WELCOME ON BOARD OUR GEORGE TOOKE COACHES FOR 2014.....DAN WOODFORD & ANTHONY GIANNASCA & OUR U18's COACHES JACOB RAYNER & MICK WOODS.

FOR ALL ENQUIRIES REGARDING OUR GEORGE TOOKE TEAM PLEASE GIVE EITHER DAN A CALL ON 0414 264 441 OR ANTHONY ON 0404 029 916.
AND FOR ALL U18's ENQUIRIES PLEASE CONTACT EITHER JACOB ON 0412 637 249 OR MICK ON 0416 075 698.
FOR ALL OTHER INFO REGARDING TRAINING ETC... KEEP AN EYE HERE ON OUR
WEBSITE OR JOIN US ON FACEBOOK..
bungendoretigersrlfc.

WE'RE LOOKING FORWARD TO ANOTHER EXCITING & SUCCESSFUL YEAR FROM THE THE TIGERS.