Home Page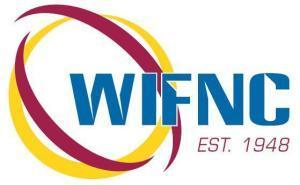 Welcome to the

Warragul Industrials
Football Netball Club

Women's
Football Team
2019
Next Game
Women
ROUND 1
Pearcedale V Dusties
27 April 2019 12 PM start

Youth Girls
ROUND 3
Dusties V Phillip Island
Eastern Park, Warragul
30th March 2019 - 11 am


Women's Coach
Shane Ingham
Travis Maher
Team Manager


Youth Girls Coach
Geoff Sheriff
0408 492 769
A/Coach Vic Guastella
Team Manager
Deb Guastella
Clare Sheriff - 0410 625 207

Secretary - Dianna Alweyn
Training at Logan Park/Western Park every Monday and Wednesdays from 6 PM

WIFNC Club President
Dale Bainbridge
Womens Football President
Tony Linford
0433 833 184
tony@linford.com.au
Registrations are open for season 2019 by clicking the registration icon on the right.
The ONLY women's AFL football team playing senior football in Warragul.
TRAINING
Every Monday and Wednesday's evenings, 6.00 PM until approx. 7.30PM.
At Logan Park. Everyone is welcome. No experiance is necessary.
For further details, please contact Coach Shane Ingham on 0438 181 342 or email shanekristyingham@live.com.au or Travis Maher at travis_maher@hotmail.com

SPONSORSHIP
In order to get new teams up and running, we rely on our fantastic sponsors for support. Sponsors assist with the purchase of footballs, training equipment.

If you or your business would like to support the Dusties, please call Tony on 0433 833 184.