Home Page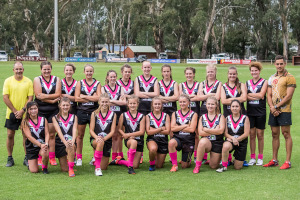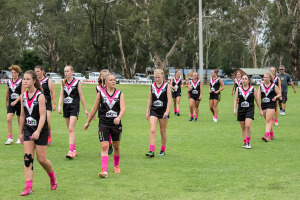 Welcome to the Home of the Lavington Panthers Youth Girls Football Team!!
The Lavington Panthers are an ALL GIRLS football team with ages ranging from 12 and up. The team is supported by and based at the Lavington Panthers Junior Football club.
Currently, we are training at The Lavington Sports Ground, Hanna Street Lavington on Tuesday and Friday from 6pm through to 7.15pm.
For training please bring a drink bottle, runners or footy boots, appropriate training attire and please take care of any medical requirements.
No experience necessary! If you would like to give AFL a try or would just like more information please contact one of our 2018 Co-Coaches:
Martin White Jnr - 0455 531 957
Matt Hay - 0438 675 522
We are mindful of having excess numbers so please contact Junior or Matt before registering to discuss your situation.
If you would like more League information please contact AFL North East Border on (02) 6056 1993.