The Home of WJBC

Wembley Junior Basketball Club is an amateur club which plays in the domestic competitions conducted by:
Altona Bay Basketball Association (ABBA), located at the Altona Sports Stadium, Queen St, Altona Meadows

Westgate Basketball Association, located at Whitten Oval, Barkly St, Footscray
We are a non-profit organisation, which is run by parents on a voluntary basis. We are on the look out for new Committee members so please contacts us for details.
---
Winter Season 2018 - Bring it on
(18 April 2018)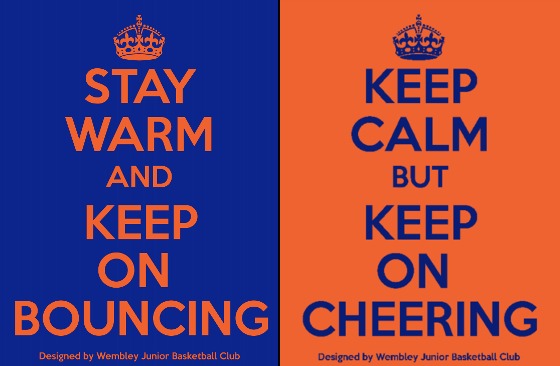 Here we go Wembley. Teams are ready to hit the court after the school holidays. We have 14 teams at Altona and 9 teams suiting up at Westgate.
Our team are: Waterrats, White Knights, Whips, Whippets, Warlords, Wildthings, Wizards, Witches, Wasps, Wanted, Wolfpack, Wallabies, Warriors, Winners, Werewolves, Wizkids, Wagtails, Whirlwinds, Woodpeckers, Wazzas, Willows, Wildfire and Wonders.
Over the Winter season we will start forming up some new u8 teams for Summer. If you are interested in joining an existing team or creating a brand new team please drop us an email with name, date of birth, gender and experience to waitinglist@wembleybasketball.com.au.
Don't forget to order Hoodies if you need them, take a blanket for kids to sit on during those cold mornings and get a coffee before heading to the stadium on the Saturday mornings.
---
Electronic Scoring at Altona from Winter round 2
(18 April 2018)
Please be aware that electronic (iPad) scoring will be in place at Altona from round 2. It is important that players are registered so that they show up on the electronic scoresheet. We would expect some teething problems but bear with the Association as they make the change. We expect it to be easier in the long run.
---

---
Rule Changes for Winter
(18 April 2018)
Please note these rule changes for Winter in regards to travelling, game disqualification and unsports-man/woman-like fouls.
Read and view a video on the rule changes
---
Did you know?
Rachel Jarry is a former Wembley Junior Basketballer who has represented Australia at the Olympics and World Championships. Rachel's mum started Wembley Junior Basketball Club back in 1997. Read more about our history.
---
Committee Update
(18 April 2018)
The Committee will hold our third meeting in the next month to look at our agenda for the remaining 6 months of the Committee year.
If you are interested in attending please contact Adam at president@wembleybasketball.com.au.
---
Child Protection
(

18 April 2018)
All member's who spend significant time with the children in the Club need to adhere to requirements from Working With Children Check, Basketball Victoria statutory declaration, Assocation and Club registrations.

IF YOU DO NOT HAVE ALL OF THESE IN PLACE YOU CANNOT COACH OR BE IN CHARGE OF THE CHILDREN

.
For coaches and volunteers please follow the guidelines below.
---
Stay up to date through our Facebook Group
We have a closed group on Facebook. Stay up to date with all the goings on at Wembley Junior Basketball Club by requesting access. Access is only provided to people who are related to the Club.
---
Want to jump in and get involved?
More hands make light work. You can view who is on the current Committee through the Contact Details page. We are always on the look out for different people with skills to help the Club including - coaching, strategy, fundraising, managing waiting lists, registration, communications, uniform ordering, finance, representative to our Associations, organising events and reporting back to Consumer Affiairs.
Don't be affraid to jump in and help out.