Welcome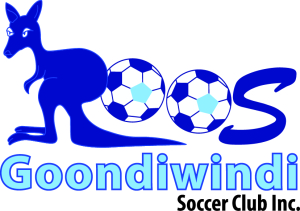 2017 Canteen Roster has been added below. Please check the weekend your team is on duty.
Welcome to the official website of the Roos Goondiwindi Soccer Club Inc. We are a club of volunteers who provide a welcoming and fun junior soccer competition in Goondwindi and surrounding districts.
REGISTRATIONS CLOSED MONDAY 17TH APRIL 2017. 2017 teams for each age group will be listed on the website and the App when finalised.
Our club season runs in the middle two terms of the school year. We cater for age groups from Under 6 to Under 15. We also run "Mini Roos" program for Under 6 players.
If you have any queries about the Roos Goondiwindi Soccer Club please do not hesitate to contact any member of the committee.
Additional information can be found at:
Roos Goondiwindi Facebook Site

Roos Goondiwindi App (available for all smart phones)
Friday night YDP training for players born 2008 will commence in the near future at Rugby League ground next to Gilberts Oval. Training is from 5.30PM sharp to 7.00PM.All players attending training must have active paid registrations with Roos for 2017 to be covered by insurance.
2017 Season Game Times
Players must be at the field 20 min prior to the game.
| | | | | | | |
| --- | --- | --- | --- | --- | --- | --- |
| Age Group | Players | Goalkeeper | Start Time | Halves | Half Time | Finish Time |
| | | | | | | |
| Under 6 | 4 x 4 | No | 8.45 am | 15 Min | 5 Min | 9.20 am |
| | | | | | | |
| Under 9 | 7 x 7 (Incl Goalie) | Yes | 8.45 am | 20 Min | 5 Min | 9.30 am |
| | | | | | | |
| Under 7 | 4 x 4 | No | 9.30 am | 15 Min | 5 Min | 10.05 am |
| | | | | | | |
| Under 11 | 9 x 9 (Incl Goalie) or | Yes | 10.15 am | 25 Min | 5 Min | 11.10 am |
| | 8 x 8 (Incl Goalie) | | | | | |
| | | | | | | |
| Under 12 - 15 | 11 v 11 | Yes | 11.30 am | 25 Min | 5 Min | 12.25 pm |
| | | | | | | |
| Mini Roos | | | 10 am | | | 10.30 am |