President's Welcome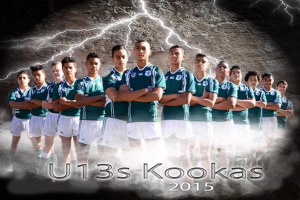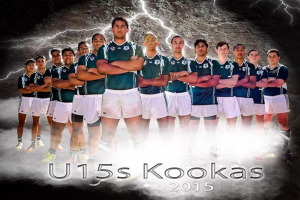 The Board of Management for 2016are as follows;
President:
Brad Patrick
Secretary:
Claudia Papa

Treasurer:
Savy Cooke
V. President:
Asst.Secretary:
Maree Tohi
Asst.Treasurer:
Ula Tupi
(Picture) Canley Vale JRLFC Inc U6 & "Lansvale United Sports " U9 Pemiers for
2014. Even though there is no grand Final for u6 Kookas have always made presentation to our team if they are first past the post. We congratulate our two teams on winning . We also congratulate the players & coaching staff of each of our teams.

To our members and players I welcome you to our little corner of the world right here at Canley Vale Junior Rugby League Football Club Inc.
The members of the Board of Management for the 2017 seasons are Brad Patrick president. secretary Claudia Papa, treasurer Savy Cooke, Vice President to be announced later, assistant secretary Maree Tohi Asst Treasurer Ula Tupi is still to be announced, they are all determined to have a successful season.
Players, when you register with the Kookas we supply all playing gear except boots and mouthguard, we recommend the use of shoulder pads & head gear however they are optional.
All players are able to keep their playing strip at season's end provided the team is sponsored or the team wins a premiership. We would like to see our players retain their jerseys so please try to get a sponsor for your team. All you need do is speak to the prospective sponsor and let a board member know so we can talk to that person to explain the benefits of a team sponsorship to his/her business and the value that comes from the sponsorship.
This year we would like to field in all age groups; under 6, 7, 8, 9, 10, 11, 12, 13, 14, 15, 16, 17.
Plus we will have an under 15's Girls team, so any young ladies out there wishing to get involved in the greatest gane of all come on down to the Kookas.
Junior League Clubs such as ours cannot exist without the generous support of sponsors, and we have some of the best. Our club has been part of the Parramatta Junior League for a total 55 years.
We now seek a major sponsor who will receive value for money by way of promotion and advertising. We are not seeking donations or handouts this is a genuine sponsorship with all the trimmings that go with this prestigious club major sponsorship.
We also have a number of team sponsors that we commend to our members and supporters and ask you to please support them in everyway possible. All can be found on our "Sponsors Page" on this site or on http://kookas.250x.com/SPONSORS/sponsors.html
Remember if we continue to support our sponsors then they'll continue to support us.
Yours in Sport
Albert Strohmayer
per Noel Clarke
Up-dated 13th April 2017
Index |President | Secretary | Treasurer | Snr.V.President |Asst.Secretary |Asst.Treasurer | Players | About Us | News | Links |
1999 Kookas |2000 Kookas | 2007 Presentation Day | Gradings | Team List | Teams & Coaches | Games at a Glance |Sponsors
Parra Jnr Reps |Harold Matthews Reps |S G Ball Reps |Prob-Poss Teams| NSW Origin |CHS League | The Pride |Bears Jnr